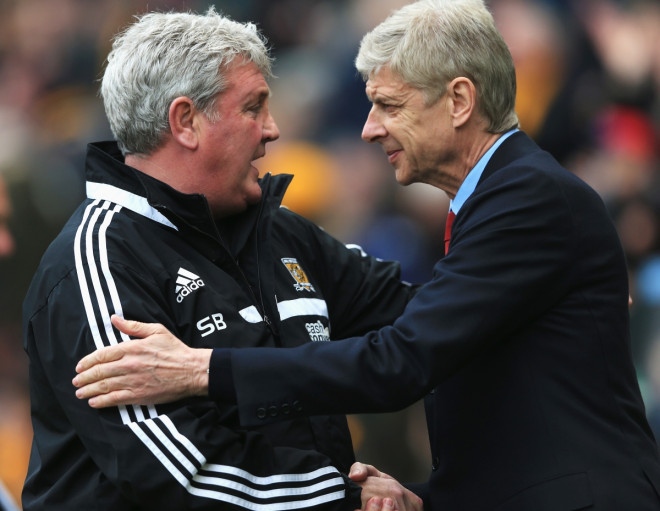 Arsene Wenger has revealed that his two substitutions in the second half of extra time was a calculated gamble to win the game before penalties.
The Frenchman replaced Santi Cazorla and Mesut Ozil with Jack Wilshere and Tomas Rosicky respectively, whose movement in the build-up to the goal played a crucial part in Aaron Ramsey scoring the winner.
With the Hull City players famished, the introduction of fresh legs gave Arsenal the advantage as they caught the Hull defence unawares with their quick movement.
However, Wenger believes that the move could have backfired if Arsenal did not score the winner, especially with none of the two players confident while taking a penalty.
The Gunners managed to come good against Wigan in a penalty shootout where they converted all their penalties to stake claim in the finals.
However, the Frenchman was not willing to keep anything to chance this time around and insisted that the substitutions were with Arsenal's best interests at heart.
"I had a funny feeling not to go to penalties. I tried desperately not to go to penalties because I did not have many players on the pitch who were specialists at it. I tried to go for it before the end," Wenger told www.arsenal.com.
"It paid off but we had a horrible feeling for a long time in the game and in the end it was a relief. The job is how it finishes, all the rest nobody cares.
"Especially [taking off] Cazorla [was bold]. I must tell you Ozil I would not have put him on the penalty list, but Cazorla is a serious penalty taker and that's why I was hesitant.
"I was worried by the decision I was making because I had two strikers on the pitch. Jack is not a penalty taker, Rosicky is not a penalty taker. Giroud had cramp so it was difficult.
"The other problem I had was the hamstring of Gibbs. Before the end of the game, he had a hamstring problem and so I waited as long as possible but I tried to win it before the end," he concluded.