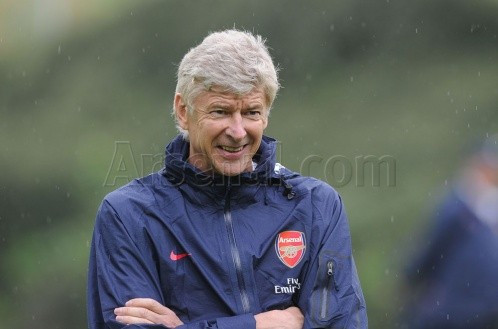 Arsene Wenger has revealed he will be watching El Clasico very closely this weekend, with the Arsenal manager calling Barcelona and Real Madrid 'the two best teams in the world.'
Wenger came up against Barcelona in last season's Champions League, and while the Gunners lost the two matches 4-3 on aggregate, they put up a good fight against the eventual European champions and are hoping to have another chance next year.
And as Arsenal continue their top run of form in both Europe and England, Wenger believes that this weekend's match-up between the Spanish giants will at least show a hint of their tactics in preparation for the Champions League last 16.
"It's certainly the game at the moment between the two best teams in the world, so that's the game we want to see," Wenger told the official Arsenal website.
"Nobody wants to lose it. The nerves maybe play a big part because the pressure is always massive.
"Overall it is an opportunity for Real Madrid to show how much they have reduced the difference between them and Barcelona. We know already today that these two games will decide the title in Spain."
Wenger certainly has recent experience coming up against Barcelona, but the Arsenal manager doesn't have as much against Real Madrid. And while he believes that Madrid will be able to attack Barca's normal dominance of possession, the Frenchman isn't so sure whether they will be able to keep it up for the entire match.
"The key is to decide whether you play very high or very deep," he explained. "You have to attack them, expose them defensively and Real Madrid have the opportunity to do that. I am sure they will.
"In a pre-season game they decided to play very high and they gave many problems to Barcelona. But can you do that for 90 minutes against Barcelona?
"For the few times you do not win the ball very high you are exposed to [Lionel] Messi's runs. That's what they have to decide. Or do they start with a really cautious approach and have a go at them in the second half?"
Arsenal can't draw Real Madrid or Barcelona in the last 16 of the Champions League, but if they all progress to the quarter finals, Wenger may have to prepare to face either side himself.