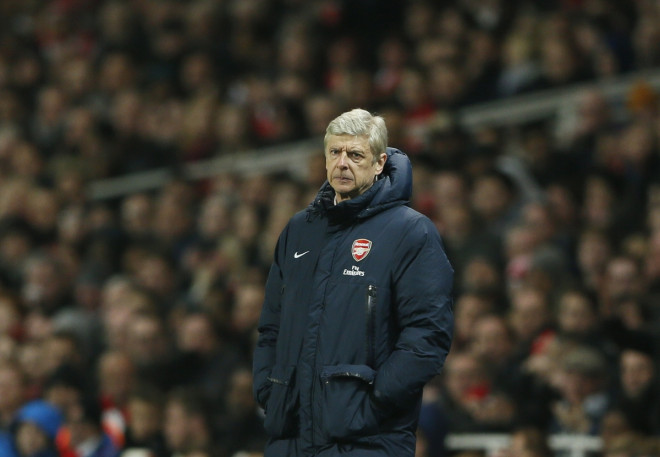 Arsene Wenger has warned players over the use of long-term medications that can slow down recovery from injuries.
The Frenchman believes that hair-loss treatments have had an adverse affect on the health of some of his squad.
The manager claimed that toxins affect the liver, which in turn tires players and slows down rehabilitation.
The Gunners have been struck with a series of setbacks to key players with Aaron Ramsey, Mesut Ozil and Laurent Koscielny all out with muscle injuries.
Ramsey, who has been Arsenal's best player this season, was out for four months with a thigh strain, dealing a serious blow to Arsenal's chances of winning the Premier League title.
The Gunners were thrashed by title rivals Liverpool and Chelsea in his absence and are currently seven points behind the leaders, with six games to go.
"Some (absences) are down to the medication that they take that you don't even know about. Then you realise afterwards they took this medication, but that's not prudent," Wenger said.
"The liver doesn't work as well, toxins don't leave the body as quickly as they should and they get tired. If you lose your hair, and if you've taken something to make your hair grow, it might not be good, especially for the rest of your body," he added.
The Gunners face Everton on Sunday, and a loss will be a major blow to their hopes of finishing in the top four. A win here would take the difference to seven points and is likely to be enough to stop Everton from finishing in the top four.
"It is (a six-pointer). For us, it's an opportunity to go up forward and as well an opportunity to make a distance with Everton of course. It's both. As I told you after the last game against Man City - we look in front of us and behind us as well. That's what the game is about on Sunday. I think we have turned the corner and we have an opportunity to show that against Everton," Wenger explained.