Wenger Reveals Contract Situation At Arsenal Will Be Sorted Soon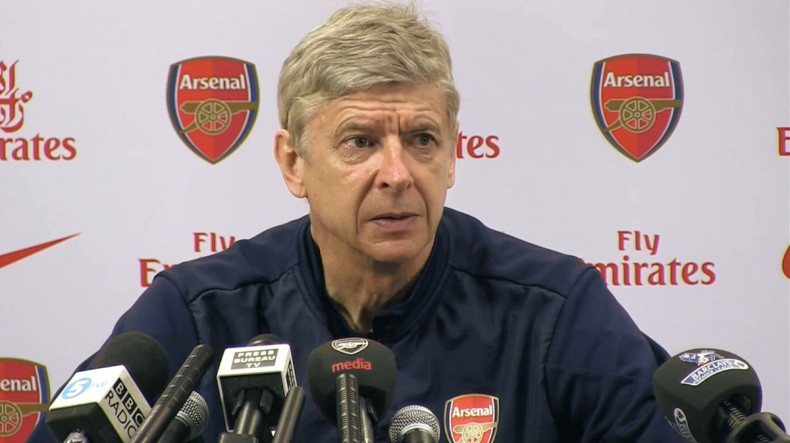 Arsene Wenger has insisted that a new deal with Arsenal will be sorted soon despite recent reports claiming he is fielding interest from Monaco.
Wenger's contract situation has dragged on for the entirety of the season with the Frenchman's current agreement with the Gunners set to run out this summer.
When asked for an update in his last pre-match press conference for the season the manager revealed that a new deal should be confirmed in the near future as big-spending side Monaco continue to be connected with a possible move for his services.
"(The contact at Arsenal) is not totally done but it should be sorted soon," he told reporters.
Leaving the confirmation of a new contract for Wenger – who has now been at the club for 17 seasons and helped Arsenal qualify for the Champions League in every one of those – could be seen as a risky move with the side hoping to end their decade-long trophyless win by winning the FA Cup final against Hull in a week's time.
Should the Gunners win, it will provide the positive mood needed to keep supporters on side with Wenger, after beginning the season protesting for his demise as he delayed spending big in the summer transfer window.
It's been a yoyo-esque season for Arsenal with the side starting out with an away loss to Aston Villa, further cementing fans' dissatisfaction with the club. The record-breaking purchase of Mesut Ozil returned their spirits and with the side spending a total of 128 days at the top of the table many believed that the Gunners might return to the force they were at the beginning of the century.
But as the season hit the business end Arsenal fell away in their title fight and ended up in another top four scrap with Everton. They secured Champions League football with one league game to go, but their FA Cup final could prove pivotal in how fans look back on the season.