'We're taking it as any other game': Virat Kohli plays down importance of India vs Pakistan final
India take on Pakistan for the second time in the Champions Trophy this year.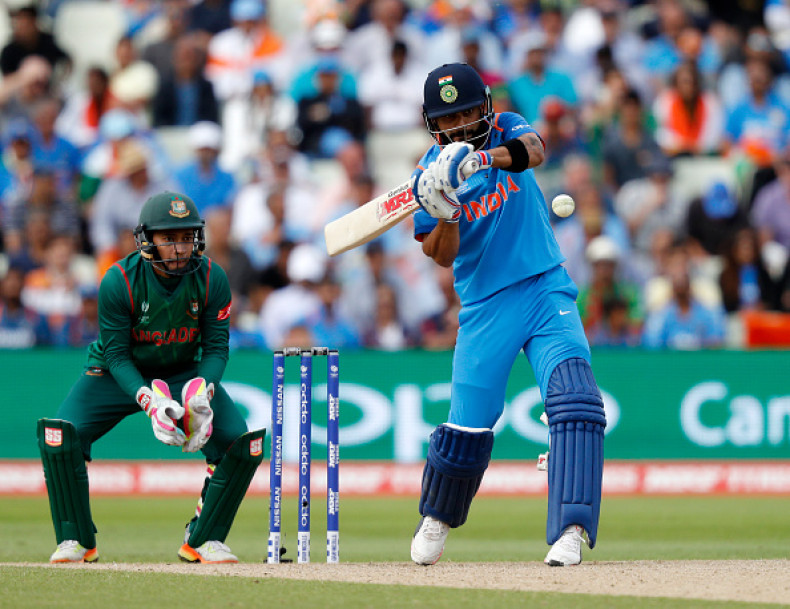 India skipper Virat Kohli will be preparing to face Pakistan like any other team ahead of the ICC Champions Trophy final.
The number-two ranked team in One Day Internationals (ODIs) comprehensively defeated Bangladesh in their semi-final clash, winning by nine wickets as they set up a dream final with rivals Pakistan.
Kohli hit an unbeaten 96 runs while Rohit Sharma's 123 not out proved to be too much for Bangladesh as the defending champions went 265/1 in just 40.1 overs to seal victory.
"Another complete game," Kohli reflected after the game, as quoted on FirstPost. "We needed to have a clean, collective game. We didn't expect to win by nine wickets, but that's the quality of our top order."
The 28-year-old's performance only adds to his recent showings, having scored an unbeaten 81 and 76 against Pakistan and South Africa respectively earlier in the tournament. He recently reclaimed the top spot in the ODI batsmen's rankings.
"I wanted to give myself some time, 10-15 balls," he explained. "Last time, we lost a wicket, so I had to adapt, I like those challenges. I grew in confidence. When you're coming onto the short ball, you know you're playing well."
With India now set to face Pakistan in what will be a heated final, Kohli has played down the importance of the rivalry by claiming his side are preparing as if it is any other opponent. India have already beaten Pakistan in the group stage.
"We're taking it as any other game," he added. "I know that's boring but that's our mindset."
India take on Pakistan in the final on 18 June at The Oval in London. Pakistan defeated hosts England in an upset semi-final win to reach this far.