Champions Trophy: Ben Stokes credits Indian Premier League for his performances
Ben Stokes scored his 10th ODI century to help England send Australia packing.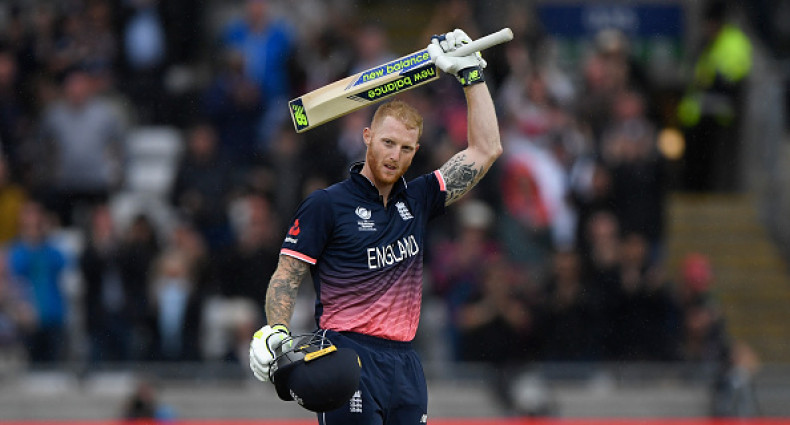 England all-rounder Ben Stokes has praised the Indian Premier League (IPL) for his growth as a player.
The 26-year-old struck an unbeaten 102 runs that helped England come from behind and defeat Australia by 40 runs via the DLS method in the Champions Trophy on Saturday (10 June), sending their Ashes rivals home.
Forming a 159-run stand with captain Eoin Morgan, Stokes helped the hosts recover from going down 35/3 to 240/4 as they recorded their 12th win in 13 games.
"I think that was my best innings in terms of chasing," Stokes said, as quoted on CricBuzz. "I don't think my record is too flash in terms of chasing for England in ODI cricket. It's also nice on a personal level to be there at the end of a chase."
Stokes became the most expensive foreign player in the IPL after joining Rising Pune Supergiant (RPS) for Rs 145m (£1.73m, $2.16m).
Having picked up 12 wickets in the 12 games that he played in the Twenty20 tournament as well as scoring his first-ever T20 century, the Durham man cited the exposure the IPL gave him in helping him get accustomed to delivering under pressure.
"The whole thing with the IPL is the exposure you get to big moments in games playing in front of a huge crowd all the time," he added. "You get exposed to those situations more."
Another way Stokes benefited from his time in the IPL was the advice on his batting technique given by RPS teammate and skipper Steve Smith who was on the losing side on Saturday.
"He [Smith] just gave a little tip out in India, something on my technique, something that he felt could help me with," he explained. "Just that I was losing my backside a bit when I was hitting."
"I am always trying to get better as a player, no matter how things are going. I'm always trying to expand my game and look into how I can hit more areas or bowl different balls or whatever it is. I'm always looking to learn and am never happy with how I am going. I think once you get comfortable with what you are offering it is dangerous territory to be in."
England play in the semi-final next on Wednesday (14 June) and will find out who their opponents are after the last group stage games are played.