West Ham United have contacted Chelsea to see if there is the possibility that they could secure the services of powerful striker Romelu Lukaku on a season-long loan.
The Belgium international has excelled this season while on-loan at West Bromwich Albion and it had been assumed that because of his impressive displays that he would be competing for a first team place at Chelsea.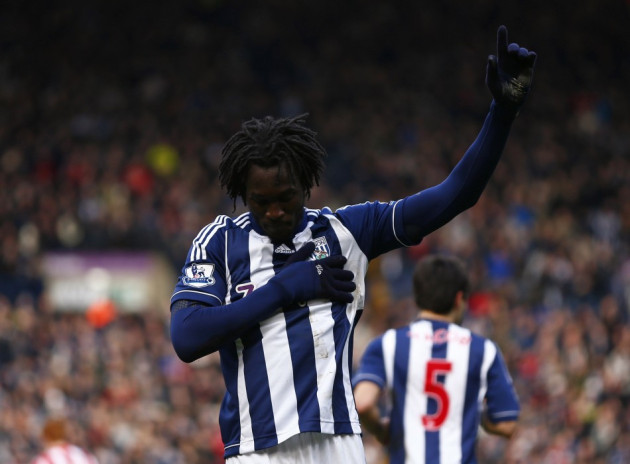 However, the Daily Mail reports that West Ham have not only asked about the possibility of a loan, but have also enquired as to whether Chelsea would be open to the idea of letting him leave on a permanent basis.
Lukaku was signed by Chelsea for £10million in the summer of 2011 but struggled to make an impact as he made just eight Premier League appearances in his first season.
He is yet to open his account for the Blues but has demonstrated his potential while at West Brom where he scored 14 league goals. But it is not just his ability in front of goal that has impressed, rather his ability to bully defenders with his considerable size and strength.
The 20 year old has long been compared with former Chelsea striker Didier Drogba and this season he has somewhat lived up to that comparison.
He has also clearly caught the eye of West Ham boss Sam Allardyce who is desperate to secure the services of a striker for next season. With Carlton Cole out of contract in the summer, and no permanent deal yet secured for Andy Carroll, the Hammers are light of options in the striker department.
Liverpool are believed to be asking in the region of £17m for Carroll and Allardyce may decide that it would be better for the club to save the money and instead secure Lukuka's services, even if it is just for one season.
West Ham may well have to wait a number of weeks before learning Chelsea's plans for Lukaku as the Mail believe the Blues will wait until a new manager arrives before making any decision on the striker.