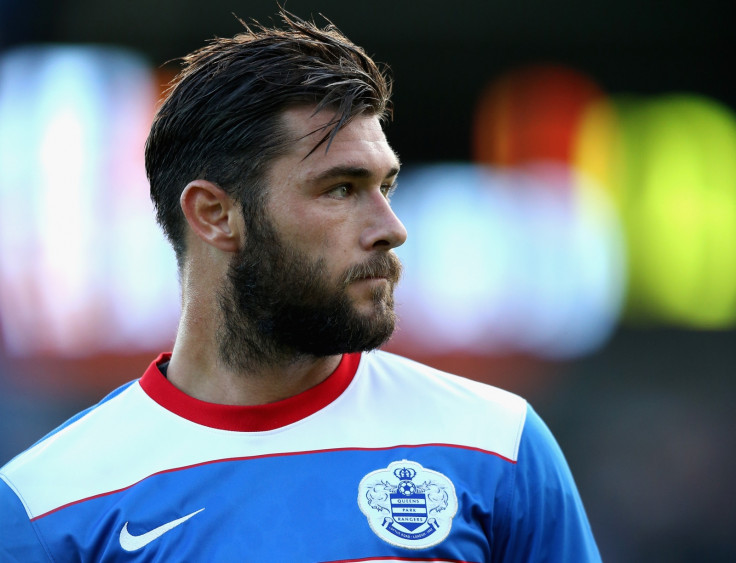 West Ham United co-owner David Sullivan has ruled out a move for Charlie Austin, questioning the Queens Park Rangers striker's abilities and whether he is even fit enough to pass a medical. Austin, who has also been also been considered by Tottenham Hotspur, is in the final year of his contract, although the R's are ready to offer him a new deal should he still be at the club when the transfer window closes.
After scoring 18 Premier League goals last season a number of clubs have been credited with interest in the striker but so far only Leicester City have tested QPR's resolve with a bid of £12m ($18.8m), Sky Sports reports. But Hammers chief Sullivan insists Austin is a risk the club cannot afford to take. Speaking to the Knees Up Mother Brown podcast, Sullivan said: "Firstly, we haven't got £15m to spend under the Fair Play rules. Secondly, he failed a medical at Hull a couple of years ago.
"They say he has no ligaments in his knee, who knows? To sign a player for £15m is a big risk. He could go on for years, but knowing our luck his knee will go in his first game and that's the end of it. If we had £100m to spend we may say 'we'll spend £15m and gamble one-sixth of our budget'. But it's not one-sixth of our budget, it'd smash our budget to bits. And he didn't keep Queens Park Rangers up. If he'd kept them up single-handedly you might say it was different – and a few of those goals were penalties. 16 goals is still very good, but when we played Queens Park Rangers last year they had to win to stand any chance of staying up and he wasn't very good."
Austin is one option believed to have been considered by Tottenham, the Mirror suggests, with manager Mauricio Pochettino eager to bring in another striker before the summer transfer window closes. While the club signed Cameroon forward Clinton Njie from Lyon last week, Pochettino told a press conference on 20 August: "I think it is obvious we need to add some players in our offensive positions. We have different targets, this is private, but the chairman and the club is working hard to bring in the new player in this position."