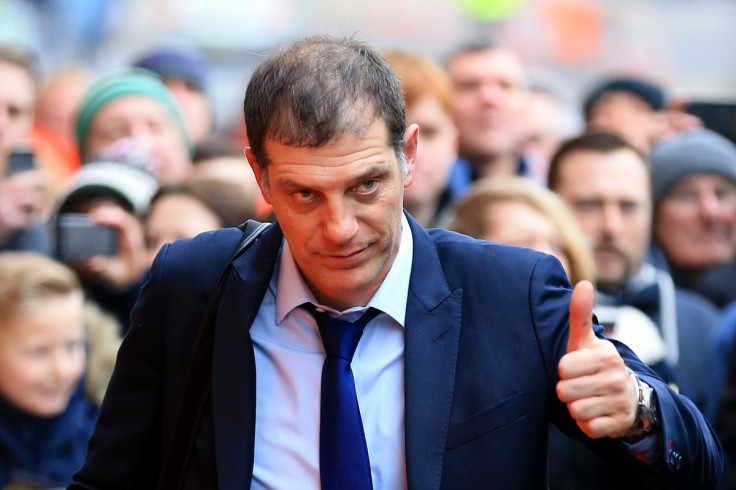 Slaven Bilic thinks West Ham United fans should appreciate the job Sam Allardyce did for the club. The former Hammers manager left in the summer of 2015 following a four-year spell in charge and Bilic, who later assumed the reins, thinks he merits more respect from West Ham supporters.
Allardyce, 61, is set to return to Upton Park on 27 February as the manager of Sunderland and Bilic has called on Hammers fans to give their former boss a rousing reception.
"The fans and everyone connected him with the club should appreciate him," he said, according to The Mirror. "I don't know what fans think of him but you can't change the facts and the facts are in his favour big time. Whoever says differently, it's not business, it's personal. Sam did a great job here."
Although West Ham fans were heavily critical of Allardyce's style of play during his time at the club, Bilic has stressed the good things he achieved during his spell in charge at Upton Park.
"He left me an organised training ground, key players, he made my job a bit easier and I appreciate it. I think and I hope he will get a good reception," he said of West Ham's former manager. "It is a more special game for Sam that he is coming back to the place, the stadium where he was the manager for a few years."
The current West Ham manager added, jokingly: "I don't think it will distract the concentration but I don't mind if we score a goal for them to go and hug him. As long as we score a goal, I wouldn't mind that. They can do it four or five times!"