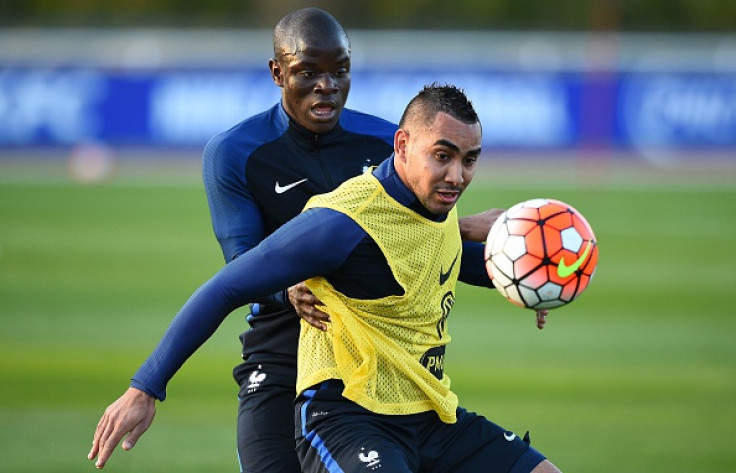 Arsene Wenger has praised Leicester City's transfer acumen as the 2015/16 Premier League season enters the final stretch with the Foxes leading the table, seven points ahead of Tottenham Hotspur. He mainly focused on the signing of N'Golo Kante, who has had a major impact following his arrival from Caen. The French manager believes the top sides can take a leaf out of Claudio Ranieri's side as it proves that you do not need to spend a massive amount of money to build a winning team.
The King Power Stadium outfit spent less than £27 million on 10 transfers last summer and are currently the favourites to win the league, having lost just three games all season. Kante, who is a contender for player of the season, is one among a number of shrewd buys made by the manager, with the midfielder costing just a reported £5.6m ($7.8m).
Wenger has shown throughout his reign at Arsenal that he is a big fan of unearthing talent without affecting the club coffers too much with the signings of Cesc Fabregas, Patrick Vieira, Nicolas Anelka and Thierry Henry among others and the French coach now believes that Kante and Dimitri Payet, who joined West Ham United from Marseille in the summer, are the two impact-signings of the season. The duo have been outstanding for their respective clubs this season, with the former aiding Leicester's title charge, while the latter has given the Hammers hope of qualifying for the Champions League next season.
"What we learn from Leicester City is what I knew for a long time, which is that it's not just only down to the amount of money you spend," Wenger said, as quoted by Arsenal's official site.
"It's down to the quality of players you bring in and sometimes the opportunities are not always necessarily linked with the amount of money.
"If you look well, they finished very strongly last season and on top of that they brought some players in who have given them something more, like N'Golo Kante.
"He had a huge impact. We have spoken about [West Ham's] Dimitri Payet — you could say along with Payet he is one of the players who had a big impact in this league," the French coach explained.