Pep Guardiola insists Sergio Aguero is still a vital player for Manchester City, but some of his decisions suggest otherwise. The former Barcelona boss has called Gabriel Jesus, Raheem Sterling and Leroy Sane "the future" of his side, and now it looks as if the present belongs to them too, after the talented trio started in the 4-0 demolition of West Ham on Wednesday night (1 February).
Aguero's is as clinical in front of goal as ever (18 in 25 games this season), but Guardiola has always wanted his forwards to apply pressure as well – something the Argentine has never done. The former Atletico Madrid star has always been the fulcrum of his teams, and at the age of 28 it seems unlikely he'll be happy to become a workhorse at the Etihad.
However, his age shows he still has some of the best years of his career ahead of him, and spending them on the bench in Manchester doesn't look the most appealing option.
Luis Suarez was only a year younger when he made the switch from Liverpool to Barcelona, while Real Madrid recruited Zinedine Zidane from Juventus in 2001 for a world-record deal when the France legend was already 29.
Could now Aguero follow in those footsteps to relaunch his career at another leading side in his late 20s? IBTimes UK takes a look at some of the names who could be interested if he waves goodbye to M11.
Real Madrid
Los Blancos previously tried to sign Aguero from their cross-city rivals in 2011, and stories about them renewing their overtures have continued ever since.
That speculation will surely return in the summer. Real Madrid are able to sign players again after serving a Fifa ban, and recruiting a number nine is top of the agenda. Karim Benzema has lost the fans' support, despite Zidane trying to keep faith in his countryman.
However, that train may have already left the station as Pierre-Emerick Aubameyang and Paulo Dybala are understood to be the main candidates if the current Champions League winners let Benzema go.
Atletico Madrid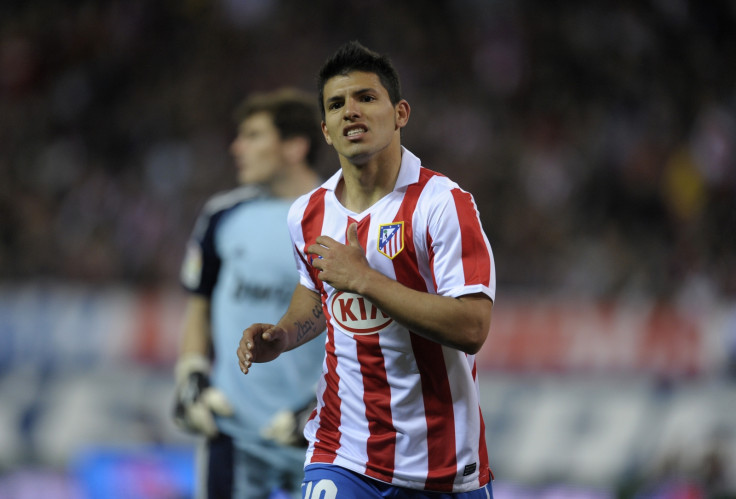 Aguero left Atletico Madrid to move forward with his career. At the time, Los Colchoneros could not guarantee trophies nor a salary that matched his high profile.
However, much has changed in the interim, thanks to the arrival of another Argentine, Diego Simeone. Atletico have been significantly more competitive than Manchester City in Europe over the past few seasons, while players like Antoine Griezmann receive competitive salaries.
Atletico offered £51.5m last summer to sign Diego Costa and will have cash to burn if Griezmann joins Manchester United in an £85m transfer, as some in France have reported.
Who would be better to replace the Frenchman than a fan favourite like Aguero? Indeed, everything seems perfect, except Atletico are currently unable to sign anyone due to to a Fifa ban.
Paris Saint Germain
The Ligue 1 billionaires seem like a sensible option. They have the money and are yet to fill the gap left by the departure of Zlatan Ibrahimovic to Manchester United in the summer.
Edinson Cavani has provided the goals without the Swede (27 in 27 games), but a marquee star like Aguero would be a welcome addition for a club who seem themselves at the top table of European football. The presence of fellow Argentine Angel Di Maria could also play a part.
Juventus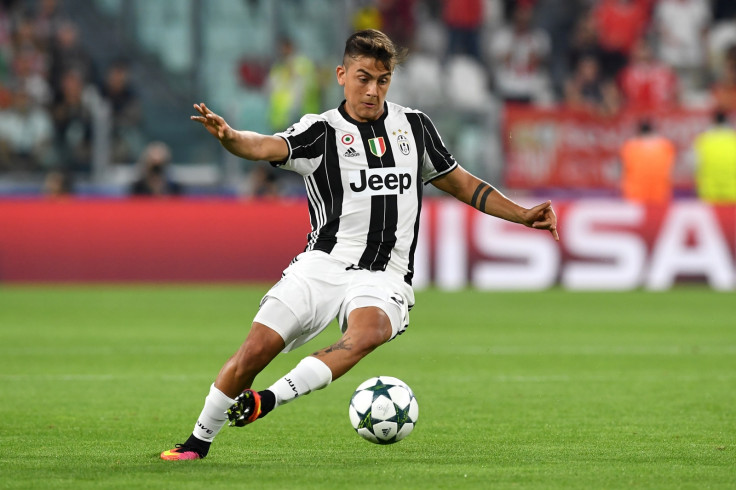 La Vecchia Signora are another team who could give Aguero everything he asks for. They reign without challenge in Italy and are just an ingredient away from winning Europe's top club prize. Perhaps a footballer like the Manchester City star would give them the boost that has seen them come just short against Real Madrid and Barcelona in recent seasons.
Money would not be a problem. Juventus funded the £75.3m arrival of Gonzalo Higuain with the sale of Paul Pogba to Manchester United and could do the same for Aguero if Dybala leaves in the summer. Win-win.
Independiente
Aguero has publicly said he will hang his boots up at his former side – where he made his debut as a 15-year-old.
However, a move looks still too early for a 28-year-old. Carlos Tevez also returned to Boca Juniors at the top of his career (he was already 31 but had done a great season at Juventus), but his recent big-money transfer to China suggests that Aguero's return home should wait.