What is Ubuntu Touch? - A Beginner's Guide [VIDEO]
As part of our Rise of the Alternative Mobile OS series, Alistair Charlton looks at Ubuntu Touch for smartphones, the Linux-based mobile operating system by Canonical.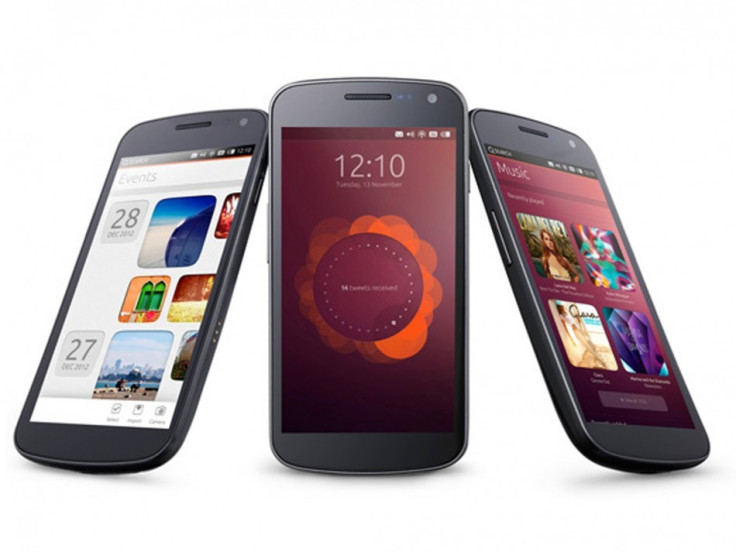 In development for more than a year, the Ubuntu mobile operating system is based on Canonical's Linux-based desktop equivalent, which uses open-source software and is popular with engineers and software developers.
Ubuntu Touch's joker card is that it offers a mobile operating system built on top of a traditional OS, so smartphones running it can be turned into fully-fledged computers when connecting a monitor, keyboard and mouse.
What is it?
A mobile OS built on the open-source, Linux-based Ubuntu platform, the software will appeal to developers who enjoy the freedom of Ubuntu and feel that Android, iOS and Windows are too restrictive for their needs.
No partnerships with handset manufacturers or mobile networks have yet been announced, but the OS can be downloaded now and run on the Samsung Galaxy Nexus smartphone.
How does it work?
Joining Firefox and Sailfish in the quest to develop a smartphone interface that is easy to use and mostly controlled by thumb swipes, Ubuntu Touch utilises thumb gestures from all four edges of the screen to help users find content and switch between apps more quickly than with iOS and Android.
Ubuntu's unique selling point will be the company's mission of providing "one platform for all types of computing," which Canonical believes has not yet been accomplished by rival operating systems.
Finding content quickly and not confusing the user with too many options is the direction Ubuntu Touchis taking, with app controls only appearing when you need them along with a global search for apps, content and products.
There are also voice and text commands in all applications to help find what you're looking for quickly and the system will run native and web or HTML5 apps, although Shuttleworth said in an interview in January that a Ubuntu Touch app store will not be available from launch.
To help capitalise on the numerous Android manufacturers, Ubuntu will run on any smartphone that Google's OS can run on, taking the pressure off Canonical to find its own manufacturers.
Ubuntu CEO Jane Silber said in early January: "We expect Ubuntu to be popular in the enterprise market, enabling customers to provision a single, secure device for all PC, thin client [a computer which depends heavily on another device to work] and phone functions. Ubuntu is already the most widely used Linux enterprise desktop, with customers in a wide range of sectors focused on security, cost and manageability.
"We also see an opportunity in basic smartphones that are used for the phone, SMS, web and email, where Ubuntu outperforms thanks to its native core apps and stylish presentation."
Entry-level Ubuntu phones will require a 1GHz Cortex A9 processor with at least 512MB of RAM, while higher-end models aimed at doubling as PCs and dubbed 'superphones' will require a quad-core A9 or Intel Atom processor and at least 1GB of RAM.
A software development kit is available to download now, giving developers all the tools they need to create applications for Ubuntu Touch.
When can I get it?
Smartphones running Ubuntu Touch will go on sale in October this year according to founder and CEO of parent company Canonical, Mark Shuttleworth.
Speaking to The Wall Street Journal, Shuttleworth said that Ubuntu phones will arrive in two "large geographic markets" in October - though if you can't wait that long, there is always the option of downloading a version to install now on the Samsung Galaxy Nexus.
Shuttleworth admitted recently that building a market for phones that double as PCs is difficult, and has been "a long and slow process because it's essentially a category that doesn't exist today."
To help bridge that gap it was revealed in February that Ubuntu Touch OS will also be coming to tablets later this year; owners of the Google Nexus 7 and 10 tablets can install Ubuntu now, although the company is yet to announce hardware partners.
© Copyright IBTimes 2023. All rights reserved.