The BBC has announced that Theresa May and Jeremy Corbyn will both face audience questions in the run up to the General Election as part of their planned programming, but there will not be a full leader debate.
Announcing that the coverage ahead of the 8 June election will focus on "the audience and the choice", the BBC said there will be two Question Time specials, the first of which will be May and Corbyn facing questions from the audience in York on 2 June – but not debating each other or even appearing at the same time.
There will then be a second Question Time special live from Edinburgh with Lib Dem leader Tim Farron and SNP's Nicola Sturgeon on BBC One on 4 June.
The format is a repeat of what occurred in the 2015 election featuring David Cameron and Ed Miliband and will once again be presented by David Dimbleby.
Elsewhere, on 31 May, Mishal Husain will moderate The BBC Election Debate, which will be broadcast on BBC One between 7.30-9pm. It will feature a seven-way podium debate involving senior Conservative, Labour, Liberal Democrat, SNP, Plaid Cymru, Green Party and Ukip spokespeople, but not the leaders themselves.
Throughout the week of 22 May, Andrew Neil will present a series of one-to-one interviews with May, Corbyn, Farron, Paul Nuttall and Sturgeon, with a sixth interview with Leanne Wood being aired on BBC One in Wales. Each interview will air at 7pm on BBC One.
Also on 4 June there will be two broadcasts of Election Questions, one featuring Wood on BBC One in Wales at 10.30-11pm then at 11-11.30pm in England, as well as second programme featuring Ukip's Nuttall starting at on BBC One at 10.30-11pm in England then at 11-11.30pm Wales.
Both May and Corbyn will be interviewed for The One Show during the campaign to find out about "the person behind the politics".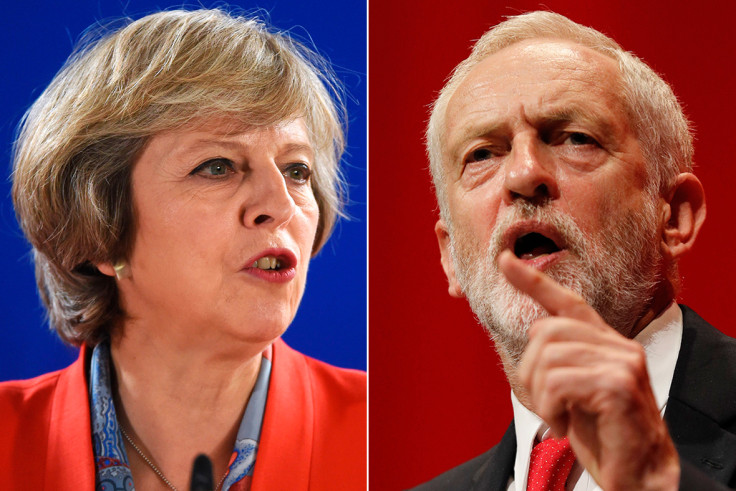 Jonathan Munro, Head of BBC Newsgathering, said: "We have an exciting line up of special programmes over the General Election period. We've made the time to discuss the issues in our schedules, and got the right mix of people on air so they will reach out to all audiences who trust our impartial approach to news.
"Our plans include bringing Theresa May and Jeremy Corbyn in front of the same Question Time audience on the same night to be quizzed by the public.
"It is firmly in the public interest for audiences to hear from those seeking election. We know they connect with these formats because they are a public moment to focus on and audience members from all across the country get the chance to ask politicians their own questions."
Key dates in BBC's Election Coverage: