Donald Trump has announced he will be nominating litigation lawyer Christopher Wray to lead the FBI following the firing of James Comey.
Comey was fired in May in the wake of investigations into Trump's ties to Russia and alleged meddling with the 2016 election.
In a tweet, Trump said: "I will be nominating Christopher A. Wray, a man of impeccable credentials, to be the new Director of the FBI."
But who is Christopher Wray?
Wray is private attorney at King & Spalding, an international law firm representing major companies and officials around the world.
Wray served as an assistant attorney general at the justice department during the Bush II administration and worked under Comey while at the DOJ (Department of Justice).
His law firm says Wray "chairs the King & Spalding Special Matters and Government Investigations Practice Group, which represents companies, audit and special committees, and individuals in a variety of white-collar criminal and regulatory enforcement matters, parallel civil litigation, and internal corporate investigations."
Christoper A Wray
Education- Yale University- 1989; Yale Law School
Lives- Georgia
Family- Married, with two children
Wray was a major player in the DOJ's response to the 9/11 attacks and played a role in the "legal and operational actions in the continuing war on terrorism".
After leaving the DOJ he returned to private practice.
He was the personal attorney to New Jersey Governor Chris Christie during the "Bridgegate" controversy, which looked into the alleged closures of roads as political payback to an opponent.
Three of Governor Christie's aides were found guilty, but Christie himself was cleared of criminal charges.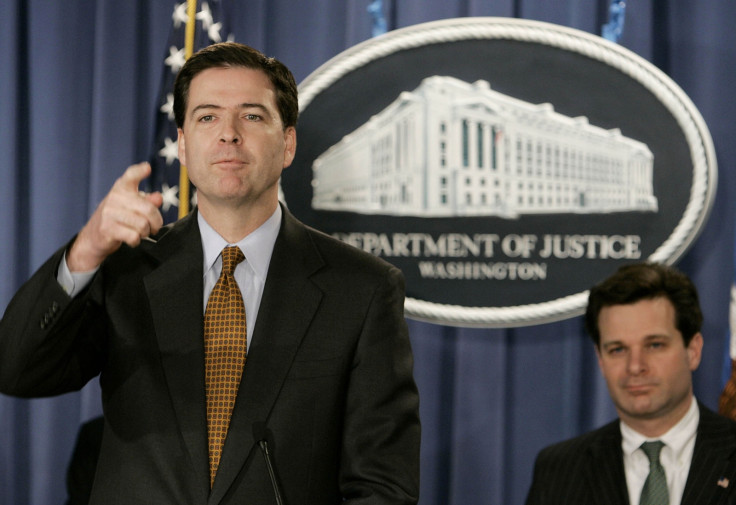 Previous connections
King and Spalding has connections to Trump. The firm is used by Trump to look over the Donald J Trump Revocable trust.
This trust holds the business assets belonging to the president, which are overseen by Bobby Burchfield, a partner at King and Spalding.
Historically, the role of FBI chief is apolitical, and there had been rumours that Trump's pick may have been a political ally of the president with names such as the former New York mayor Rudy Giuliani and Governor Christie amongst some of the mentioned candidates.
Until recently, the former Democratic senator Joe Lieberman was the hot favourite for the role.
Trump made the announcement less than 24 hours before James Comey testifies to the Senate Intelligence Committee about Trump, his campaign team and former national security advisor Michael Flynn's connections to Russia.