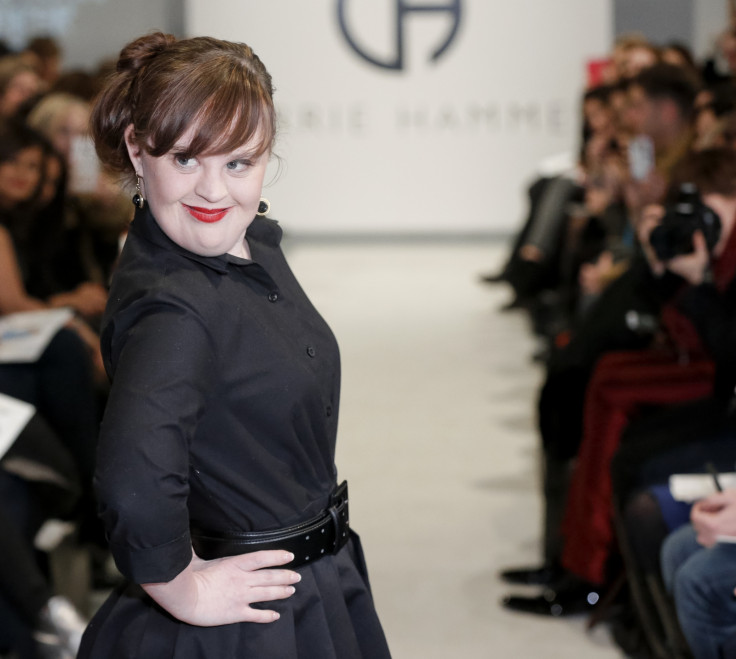 American Horror actress Jamie Brewer has broken ground after becoming the first Down's syndrome model to walk New York Fashion Week.
The 30-year-old Californian native made her catwalk debut when she strutted her stuff for designer Carrie Hammer as part of a Role Models Not Runway Models show.
"Young girls and even young women... [see me] and say: 'Hey, if she can do it, so can I'," she said of the impressive feat.
"It's a true inspiration being a role model for any young women to [encourage them] in being who they are and showing who they are," she said.
Ahead of the pioneering show, Brewer tweeted a behind-the-scenes picture of herself being beautified by a team of make-up artists.
It's not surprising that even before she hit the runaway, she has won over legions of new fans and the Twittersphere was showering her with praise.
"We feature incredible influential women on the runaway. CEOs, executives, activist, actresses, anyone who is the top of the field, top of their game," Hammer told USA Today.
For the show, Brewer donned a fifties-inspired button down black dress and a bold red lip. Her brunette locks were styled into a chic chignon.
Down's syndrome is a genetic condition that typically causes some level of learning disability and a characteristic range of physical features.
To celebrate her accomplishment, IBTimes UK gets to know Brewer a little better.
Jamie Brewer facts
Although she has been acting since 1999, American Horror Story was her first major TV role.
At the age of 19, she was elected to the State of Texas ARC Board. She also served on the Executive Board for the State of Texas ARC and the Governmental Affairs Committee for the State of Texas, where she campaigned to improve legal rights and recognition for disabled people and also against the use of the word "retarded" in state.
She was the only committee member with a disability.
Her celebrity friends include Gabourey Sidibe, Angela Bassett and Kathy Bates.