"A man of few words, but he's all about racing," according to Jenson Button. Looked upon by his peers as one of the most gifted drivers of his generation, Kimi Raikkonen – unlike other racers – prefers do his talking on the track, rather than off it.
The 37-year-old Finn is known as The Ice Man due to his ice-cool approach towards racing, the media and his teammates, but there have been a few moments during his Formula 1 career – both positive and negative – that are sure to have had him hot under the collar.
Key facts about Kimi Raikkonen
Date of birth: 17 October 1979
Home town: Espoo, Finland.
Nationality: Finnish
Net worth: $200m (£162m)
Height: 1.75m
Weight: 70kg
Family: Married Minttu Virtanen in 2016. The couple have one child, Robin.
Twitter: N/A
Instagram: N/A
Facebook: N/A
Raikkonen has faced many trials and tribulations over the years and has been criticised for his cold approach at times, but the former kart racer is not in the game "to try to please people, I'm here to do my best".
Who is Kimi Raikkonen?
Born in Espoo, Finland, Raikkonen started his love affair with racing aged 10, when he took up kart racing. By the age of 15 he was competing in races outside of Finland. His first race outside of his homeland was in Monaco, but it ended in chaos as the steering wheel on his kart broke midway through the race.
He managed to recover from the calamity in the principality and won his first championship in 1998 in Norway. More success followed and did not go unnoticed, Sauber offered him a test in September 2000 and were impressed enough to offer him a deal just a few months later.
He scored a championship point on his debut at the Australian Grand Prix, despite reportedly being asleep half an hour before the start of the race. Raikkonen was never caught napping on the track during his first year on the F1 circuit, and his solid performances as a rookie provided a platform for him to reach the summit of the sport.
Career highlights
Earned nine points in debut year to help Sauber finish fourth in the championship, the team's best position to date.
Won first Grand Prix in Malaysia in 2003 and finished second in points for the year, just two behind the legendary Michael Schumacher.
Finished second for McLaren in 2005 despite suffering numerous problems with his vehicle.
Won Australian Grand Prix in 2007 and went on to win the championship for Ferrari in the final race for the season.
Won Abu Dhabi Grand Prix in 2012 and finished third in the standings on his return to F1.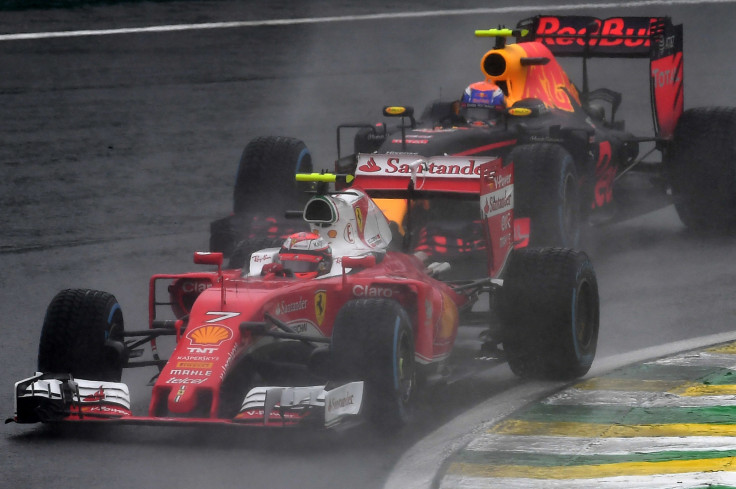 What is Kimi Raikkonen's net worth?
Raikkonen's net worth is reportedly around $200m (£162m). A large part of that figure is presumably made up by his multimillion dollar deals with Ferrari et al, while he also has Oakley, a brand of sunglasses, and Wrangler, a clothing franchise, as sponsors.
Why did Kimi Raikkonen and Ferrari part company in 2009?
Ferrari decided to drop Raikkonen for a multitude of reasons, the biggest one being the form of then teammate Felipe Massa, who was regularly outperforming the Finn. The Brazilian outqualified and outscored Raikkonen during the 2009 season, causing Ferrari to search for a more dominant "number one".
In the end Ferrari plumped for Fernando Alonso to replace Raikkonen, who chose not to compete in the 2010 season, instead turning his hand to rally driving. He even took part in NASCAR rallies before being tempted back to Formula 1 by Lotus in 2012. Ferrari then took the bold step of rehiring him in 2013, but Raikkonen has not yet been able to add to his 2007 Championship success.
Who is Kimi Raikkonen's wife?
Raikkonen married model Minttu Virtanen in August last year. The couple met in the summer of 2013, have one son named Robin and live together in Baar, Switzerland. Though Kimi opts for a tough exterior when under the spotlight, Minttu says he is more caring and kind than some may think.
"Kimi's calmness made an impact on me," Virtanen said. "He has this wonderful habit of taking everybody in to account. His personality is full of beautiful characteristics."