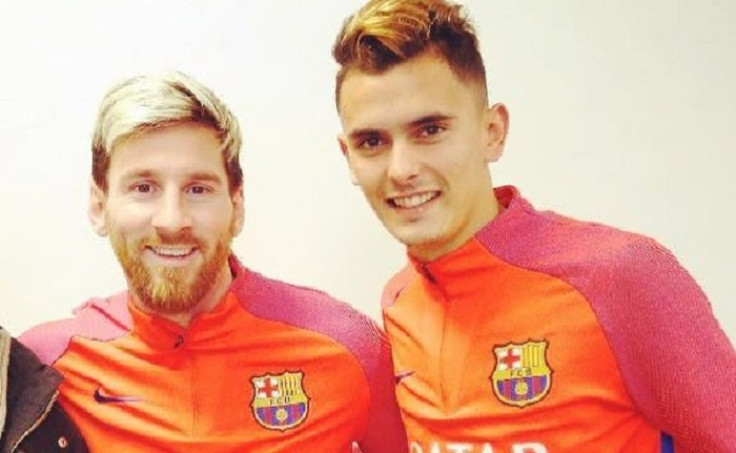 Barcelona came across another hurdle this weekend. Despite butchering Alavés in La Liga, they lost Aleix Vidal to a harrowing ankle injury following an unfortunate tackle from Theo Hernandez in the closing minutes of the game at Estadio de Mendizorroza.
The Spaniard left the field in tears, as much due to the severity of the injury as the work he has committed to impressing manager Luis Enrique and convincing him he was worth a place in the Barca first team. He has never lost faith and has even provided two goals and five assists this season, but that run of form has been ended by a season-curtailing injury.
What now for Barcelona? Enrique's side are finally starting to put pressure on Real Madrid, trailing the leaders by a point, and cannot waste time in pursuit of the title. But could a replacement for Vidal come in the form of Francisco José Perdomo, also known as 'Nili' Perdomo, who has been included in the squad for the Champions League last-16 first leg against Paris Saint-Germain?
Who is this 22-year-old right-back and could he really make his European debut against the French champions? Perdomo was signed by the Catalans last summer after the player announced himself to La Liga watchers with Las Palmas. Nili is "a right-sided player who can play in defence or in midfield or even as an out and out winger. Wherever he plays, his commitment and his ability to get up and down the flank are... his main strengths" according to Barcelona's official website.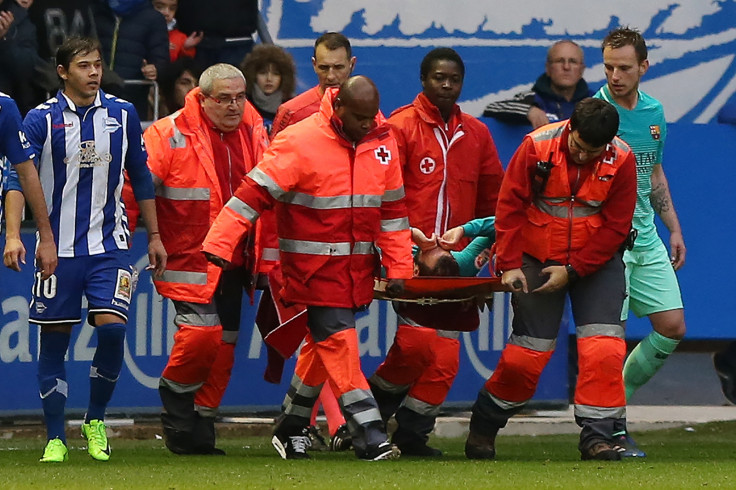 Why is Francisco José Perdomo nicknamed 'Nili'?
The origin of his nickname is linked to a former Belgium international. "When I was little, my grandfather decided to buy me a PSV shirt," he said. "The shirt had a name in the back: the Belgian legend Luc Nilis. The shirt made an impact among my neighbourhood's friends in Las Palmas and I loved it, so I kept on wearing it day in day out. And you know how it works, I was called 'Nili' by friends and relatives until today."
Perdomo grew up in the Las Palmas academy where he displayed amazing physical condition and quality. However, he had to wait for his first opportunity, which arrived last year, at the age of 21. Perdomo knew he had a limited spell to make an impact, and he wasted little time impressing.
Fans and journalists where amazed by his electric performances in the second half of the campaign, where Las Palmas were among the surprise packages of the season. However, his contract expired in June and he did not hesitate upon receiving an offer from Barcelona.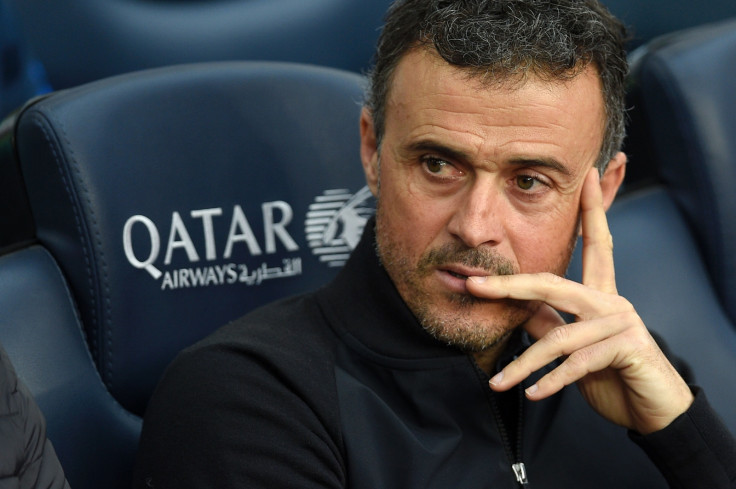 Despite the daunting prospect of trying to break into the Barcelona first team, he managed to catch Enrique's attention despite even being marginalised by the club's B team. The game against PSG could be the opportunity he has been fighting for since he first wore that PSV shirt as a child.
Perdomo made his debut with Barcelona in the Copa del Rey first round against Hércules, It was not the Catalans' most impressive performance of the season, but Enrique admitted: "Nili is close to the squad, he has immediate chances of being included in the first squad to help."
The "chance" is now. Perdomo may start at the Parc des Princes due to Sergi Roberto's lack of defensive skills. When it comes to attack, he has performed really well, but against Sevilla and Manchester City, Roberto struggled at the back. It seems obvious that Unai Emery's side will try to attack and keep possession in an attempt to build a lead to take to the Nou Camp. Could Nili be enlisted for the biggest challenge of his career?