Rory McIlroy is one of the figureheads of modern golf and could go down in history as one of the greatest golfers ever to play the game if he manages to maintain the level of success he has already enjoyed during his time as a professional.
The fairway supremo has packed an awful lot into his career so far and still has an awful lot left to give to the sporting world. McIlroy has four majors under his belt, along with countless other honours, and is one of the most marketable athletes in the world. Not bad for a 27-year-old from County Down.
Who is Rory McIlroy?
Born in Holywood, Northern Ireland in 4 May 1989, McIlroy was a dab hand at golf from an early age. 'Rors' recorded a 40-yard drive when he was just two under the tutelage of his father Gerry, who was also a keen golfer and took his young son to the Holywood Golf Course as and when he could.
Key facts about Rory McIlroy
Date of birth: 4 May 1989
Home town: Holywood, County Down, Northern Ireland.
Nationality: Northern Irish.
Net worth: $63m.
Height: 1.75m
Weight: 73kg
Family: Engaged to Erica Stoll. No children.
Twitter: @McIlroyRory
Instagram: @rorymcilroy
Facebook: Rory McIlroy
Gerry and wife Rosie had to work multiple shifts and extra jobs in order to fund young Rory's development, and their hard labour started to bear fruit when he won the World Championship for the under-10 age bracket at the Doral Golf Resort & Spa in Florida. McIlroy then followed up that success by emerging victorious at the West of Ireland Championship and the Irish Close Championship during his teenage years.
McIlroy signed a letter of intent to play for East Tennessee State University when he was 15 but eventually decided to stick with the European amateur golf circuit. Months later the boy from County Down made his debut on the European Tour when he competed at the British Masters and made the cut for the first time at the 2007 Dubai Desert classic.
He turned professional in September 2007 and became the youngest member in the history of the European Tour to earn a tour card. From then on, his story has been one of wild success.
Career highlights
Achieved record low score of 268, 16 under par as he secured US Open championship in 2011 by eight-shot margin.
Broke golfing legend Jack Nicklaus' 32-year record when he won the 2012 PGA Championship in South Carolina by eight strokes. Nicklaus won by seven strokes in 1980.
Won 2014 BMW PGA Championship at Wentworth by one stroke after thrilling battle with Thomas Bjorn.
Won 2014 Open Championship at Royal Liverpool by two strokes over Rickie Fowler and Sergio Garcia.
Won the Arnold Palmer Award PGA Player of the Year, PGA Tour Player of the Year, Vardon Trophy, and Byron Nelson Award in 2014.
Named European Tour Golfer of the year in 2012, 2014 and 2015.
What is Rory McIlroy's net worth?
McIlroy has a net worth of $63m (£51.7m). Much of his vast fortune is made up by sponsorship deals with the likes of Electronic Arts, Omega and Bose, though he did lose a substantial amount of his riches due to a messy lawsuit with his former representatives Horizon.
It is believed the Manchester United fan lost $20m as a result of that lawsuit, but he will comforted by the fact that he has garnered almost double that in prize money alone during his career.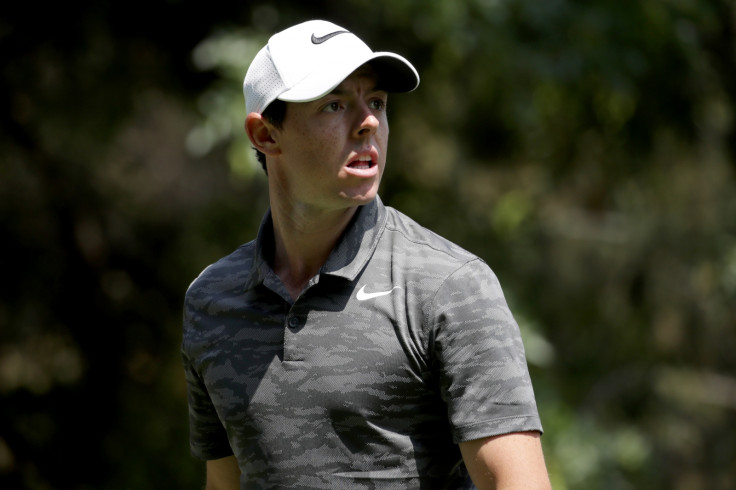 How much is Rory McIlroy's contract with Nike worth?
McIlroy signed a multi-year deal with Nike four years ago and is line to earn over $250m during the course of the contract with the sportswear corporation. The deal supposedly lasts until 2023 and is one of the most lucrative the world of sport has ever seen.
Who is Rory McIlroy's fiance?
McIlroy is engaged to Erica Stoll , who has also made a career for herself in golf.
The American is manager of Championship Volunteer Operations for the Professional Golfers' Association and it was her occupation that led her to meeting the Northern Irish golfer, who previously dated tennis player Caroline Wozniacki before splitting in tumultuous fashion in 2014.
McIlroy proposed to Stoll in November 2015 with an oval cut diamond ring believed to be worth £500,000, and the pair are planning to tie the knot in April.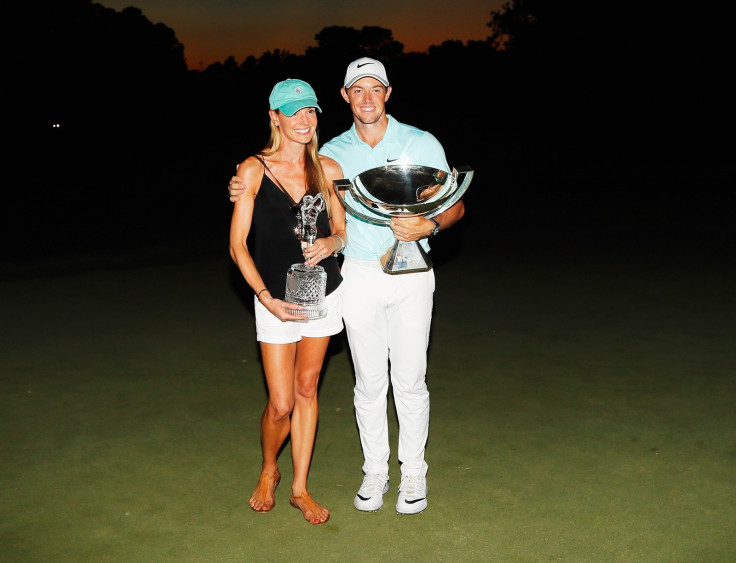 Why does Rory McIlroy resent the Olympics?
"I resent the Olympic Games because of the position it put me in," McIlroy told The Irish Independent. "That's my feelings towards it, and whether that's right or wrong, it's how I feel.
"All of a sudden it put me in a position where I had to question who I am. Who am I? Where am I from? Where do my loyalties lie? Who am I going to play for? Who do I not want to piss off the most?"