No documentation of sporting history is complete without a mention of Tiger Woods. During his pomp, the American was arguably the most dominant golfer the sport has ever seen.
Breaking down barriers never before approach in golfing circles in the United States due to his cablinasian background, Woods' name will remain etched on the annuls of history for many generations.
Key facts about Tiger Woods
Full name: Eldrick Tont Woods
Date of birth: 30 December 1975
Birthplace: Cypress, California
Net worth: $640m
Height: 6 ft 1 in [185cm]
Weight: 185lbs
Nickname: Tiger
Twitter: @TigerWoods
Instagram: @tigerwoods
Facebook: Tiger Woods
Who is Tiger Woods?
Born in California into a family with a mother of Thai descent – with roots in China and the Netherlands – and an African-American father; Woods' cosmopolitan background needs little explanation.
He was introduced to golf aged two and his first exposure to a course came thanks to his dad's military privileges at the Navy facilities in Los Alimitos.
Aged 13, Woods won his first junior title at 1989 Big I and two years later he was the US Junior Amateur champion. In 1994, he enrolled at Stanford University on a gold scholarship, where he won a fourth Junior Amateur title and would later become the first player to win three in a row.
The following year he entered the Masters as an amateur, making the cut and finishing 40th overall, prior to claiming the silver medal at The Open – a prize rewarded to the leading non-professional player on the leaderboard. After two years at college he opted to turn professional; a decision which would catapult him into the global spotlight.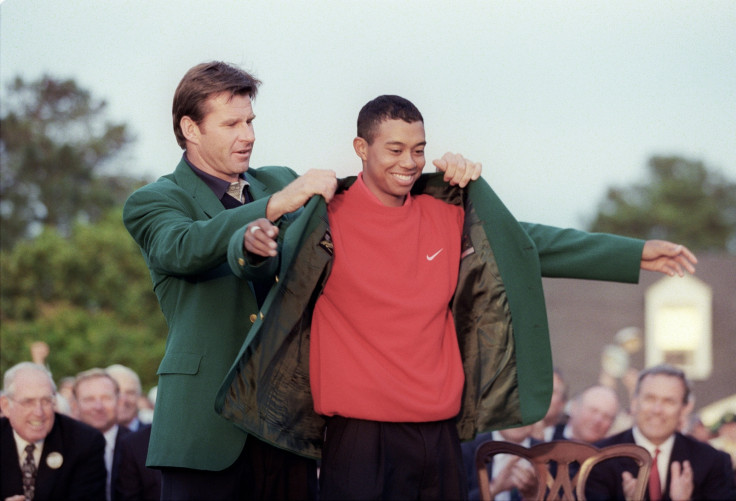 Tiger Woods' career highlights
Won his first major title in 1997 at the Masters at Augusta by a record 12 strokes.
Claimed three additional titles, as well as the PGA Player of the Year award, in the same year to complete the quickest assent to world number one in the sport's history.
Produced a stunning run of five majors in six tournaments between 2000 and 2001 which included holding all four titles at once – the only time the feat has been achieved.
In 2002, he joined Jack Nicklaus and Nick Faldo in becoming the third man to win successive Masters titles.
Holds the record for the longest streak at the top of the world rankings, 264 weeks, which was ended by Vijay Singh in 2004.
Won his first tournament following the death of his father at The Open at Hoylake, dedicating the performance to his mentor.
Prevailed for a record 14th time at a World Golf Championships event, winning the WGC Bridgestone Invitational in 2007.
Produced arguably the finest display of his career in winning the 2008 US Open, his 14th major triumph, while suffering from a torn knee ligament and a double stress fracture in his left leg.
After recapturing full fitness, Woods returned to world number one in 2013 after a three-year absence from the top of the rankings.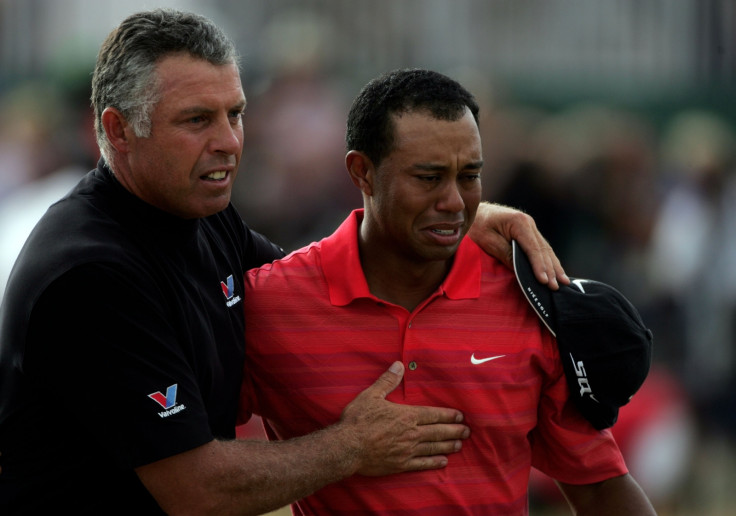 What is Tiger Woods' net worth?
According to The Richest, Woods is worth an estimated $640m. In 2009 he become the first sportsperson to accumulate $1bn before tax, thanks to global winnings on the PGA Tour and numerous sponsorship deals including with Nike.
Are Tiger Woods and Lindsey Vonn still dating?
After dating for three years, Woods and Olympic skier Vonn announced they were splitting up in May 2015. In a statement the pair cited their busy schedules as the reason behind the separation. Vonn later described being with Woods as "like being in a fishbowl" such was the media scrutiny surrounding their relationship.
What is Tiger Woods' real name?
Woods was born Eldrick Tont Woods, with his christian name being a hybrid of his mother and father's name. He adopted the 'E' from his dad Earl and the final letter 'K' from mum Kultida. He was nicknamed Tiger after Col Vuong Dang Phong, who was friends with Earl during his days in the Navy.
Is Tiger Woods retired?
Despite numerous injury problems, including five bouts of knee surgery and twice going under the knife to correct spinal nerve issues, Woods remains a professional on the PGA Tour. However, his absence in recent years as seen him tumble down the world rankings and there are questions over how long his career will last given the physical problems he has encountered, not least the rigours of playing on the tour.
When will Tiger Woods play again?
Woods pulled out of the 2017 Dubai Desert Classic, just his second event since returning from 15 months out, to draw further uncertainty over his future. He missed the Honda Classic at the end of February before also withdrawing from a media appearance at the Genesis Open. He is yet to commit to any further tournaments.