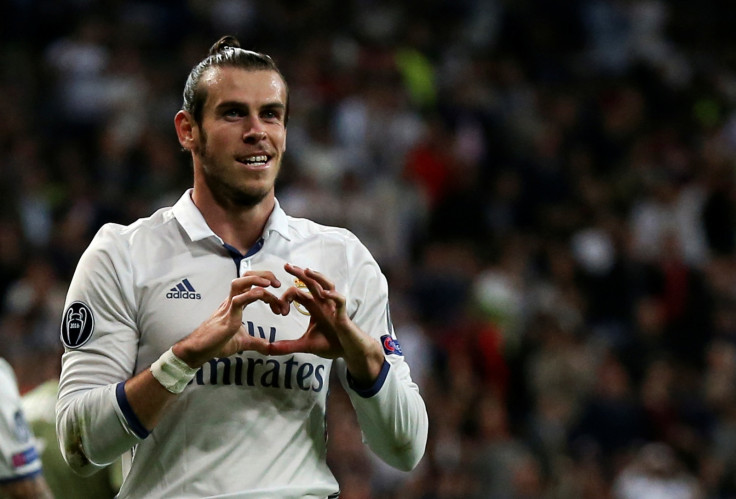 Rafa Benitez may have officially lost his Real Madrid job in January this year following a draw with Valencia, but astute watchers of Los Blancos know that his cards were marked for departure by President Florentino Perez ever since the previous November's 4-0 defeat to Barcelona.
Just months earlier, Carlo Ancelotti had received his marching orders over the summer of 2015. Again, he had been a dead man walking ever since Real were crushed 4-0 by cross-city rivals Atletico Madrid in February of that year.
The defeats were arguably the two most humiliating the Champions League winners have suffered in recent times, and there is a common denominator between them: a Real Madrid attack of Cristiano Ronaldo, Gareth Bale and Karim Benzema.
Zinedine Zidane was aware of this problem when he took over from Benitez. However, he also understood that the 'BBC' was untouchable and that changes had to be made elsewhere.
'Zizou' experienced a similar issue during his playing days, when he, Luis Figo and Raul formed the original 'Galactico' trio. That team dominated when Claude Makélélé was defining the 'Makélélé role' in their ranks, winning two La Ligas and one Champions League. However, that all fell apart when Perez sold the holding midfielder to Chelsea in order to free up funds for the more attack-minded David Beckham.
Zidane's first act as Real Madrid boss was to create a new Makélélé, in the shape of Casemiro. The Brazilian replaced James in the starting XI and suddenly the BBC, along with Toni Kroos and Luka Modric, clicked into gear – winning the Champions League and losing just one La Liga game in the process.
The long-term injury to Casemiro in September was thus seen as a major roadblock for Real Madrid this season. They were held to four consecutive draws in their first four games without the Brazilian, against Borussia Dortmund, Villarreal, Las Palmas and Eibar.
Zidane's search for a new firefighter led him to the forgotten Mateo Kovacic. The Croatian wasn't as defensively fluid as Casemiro but he quickly helped Los Blancos back to winning ways.
However, there was still doubt as to whether Real could perform against the big teams without Casemiro in the side. The BBC had never had problems thrashing minnows under Ancelotti, Benitez and Zidane, but against marquee opponents they often struggled.
When Benitez added James to the team in his first visit to Barcelona, the result was devastating. Barcelona were all over Real Madrid and won 4-0. Zidane used a similarly unbalanced line-up in his first big game of this season, against Dortmund, and was lucky to escape with a draw. While he only took one point from that game, the French boss also earned a very valuable lesson...
The derby with Atletico Madrid on 19 November was seen as a big test for the Casemiro-less Real. The 3-0 victory left little room for debate afterwards. However, one notable thing for the match was that the BBC did not start – as Benzema arrived to the game unfit.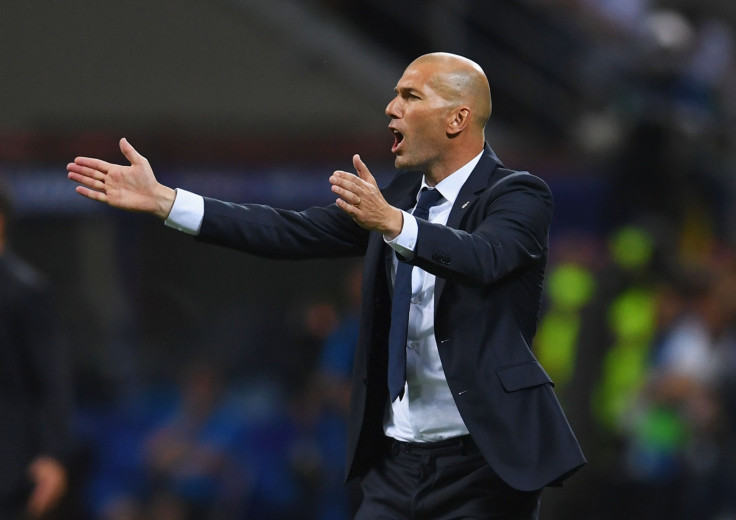 What many would have seen as bad news for the club was actually a bonus. The use of the warrior-like Lucas Vázquez rather than the talented Frenchman reinforced the middle of the park and Los Blancos, undoubtedly more talented than their neighbours, also beat Diego Simeone's side in intensity.
The lack of Bale against Barcelona may be a similar boost. The former Tottenham hero has arguably been Real Madrid's best player of the past 12 months. However his absence, especially if Casemiro is unable to start, will allow Zidane to use a more balanced 4-4-2 formation, with Vazquez on the wings to help win the midfield war.
Statistics back this up: in the five matches Los Blancos have played against Barcelona with the BBC starting, they have lost four.
In the two other games played since Bale joined the club, Real Madrid won out. The Copa del Rey final in 2014 saw Ronaldo missing, while Bale was injured in last season's La Liga victory. Nobody in Spain doubt's the Welshman's talent. But how useful that talent is for Real Madrid when accompanied by Ronaldo and Benzema is a different question...