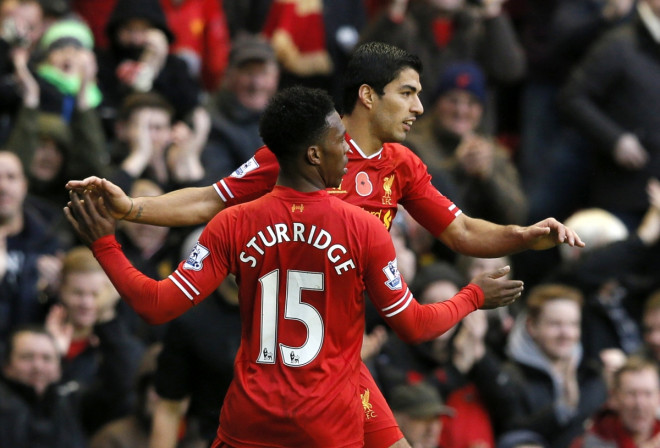 IBTimes UK has weighed up the top striking partnerships from around Europe and the conclusion is clear: Luis Suarez and Daniel Sturridge are currently the best attacking pair in Europe.
Even the Real Madrid galacticos Cristiano Ronaldo and Karim Benzema have fail to match Liverpool duo this season, as our analysis shows. Liverpool fans have long claimed their SAS is the most awesome striking duo in European football, and below we have laid out the stats to prove it.
Here are Europe's top strike partnerships. Be prepared for some truly staggering numbers.
Luis Suarez (28) and Daniel Sturridge (19) - 47 goals in total.

Liverpool paid around £35m to sign Suarez (£22.7m) and Sturridge (£12m), but the pair are now showing they are actually worth much more.
After scoring a hat-trick against Cardiff, the Uruguayan is leading the race for Europe's Balon D'or. Even though he missed the first five Premier League games through a ban and has not scored any penalties, he has still managed to net 28 goals this season (one every 80 minutes).
Meanwhile, his partner Sturridge has excelled with 19 goals in just 20 Premier League starts.
Cristiano Ronaldo (26) and Karim Benzema (17). 43 goals
Real Madrid pair Cristiano Ronaldo and Karim Benzema are currently the second most fearsome attack in the world, with four goals less than the Liverpool duo.
Ballon D'or holder Ronaldo keeps proving his worth, and showing that his £80m fee was money well spent. The Portuguese has scored 26 goals this season, while Benzema, who cost a 'mere' £36m, has netted 17. Backing up those two, £91m world transfer record Gareth Bale is the third top scorer at Real Madrid, having scored 10 goals, as many as Liverpool's Steven Gerrard.
Zlatan Ibrahimovic (25) and Edinson Cavani (14). 39 goals.
PSG millionaire duo Ibrahimovic (£17.5m) and Cavani (£55m) have scored eight goals less than Suarez and Sturridge even though the Ligue 1 level is far from the Premier League.
The Sweden striker is the third top scorer around Europe, just behind Suarez and Ronaldo, after netted 25 league goals, while his Uruguayan compatriot has scored 14.
Lionel Messi (21) and Alexis Sanchez (17). 38 goals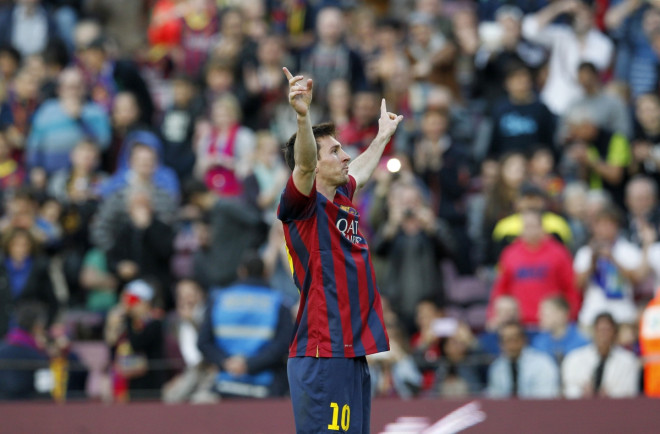 Even though Messi scored an amazing hat-trick against Real Madrid, the Argentinian has struggled this season with an injury and he has scored 21 goals, 7 less than Suarez.
Manager Tata Martino has tried a number of alternatives to partner Messi up-front and the best, in terms of goals, has been Alexis, with 17. Nevertheless, Neymar, who has scored 7, and Pedro, with 14 goals, are ahead of the Chilean in the pecking order right now.
Diego Costa (23) and David Villa (13) - 36 goals
Premier League target Diego Costa is proving to be a sensation in la Liga this season after scoring 23 goals. However, his best partner Villa is failing to replicate his figures at Valencia and Barcelona and has scored just 13.
Sergio Agüero (15) and Yaya Toure (16) - 31 goals.
Even though Manchester City's attack is considered one of the most fearsome around Europe the truth is that Manuel Pellegrini's top scorer is midfielder Yaya Toure with 16. Meanwhile, Sergio Aguero has scored 15 goals, after missing 11 games through injuries, while Alvaro Negredo has netted nine.
Mario Mandzukic (17) and Thomas Muller (12) - 29 goals.
Bayern Munich are probably the best side in the world but their top scorer are nowhere near as deadly as Liverpool's two-pronged spearhead.
Arsenal target Mandzukic has netted 17 and Muller 12, and even if we add the 10 goals scored by Arjen Robben their figures don't reached the 47 goals scored by Suarez and Sturridge. Furthermore, Frank Ribery has only scored eight Bundesliga goal this season.
Carlos Tevez (16) - Fernando Llorente (11). 27 goals.
Even though Tevez and Llorente are the best pair in Serie A, the Juventus duo have scored 20 goals less than Suarez and Sturridge.
Wayne Rooney (13) – Robin Van Persie (11). 24 goals.
Manchester United's turbulent campaign is reflected in the erratic form of their star duo. Rooney and Van Persie, who combined so beautifully last season, have scored fewer goals than Suarez has managed on his own.