As if the prestigious and fiery north-west Premier League derby needed any more controversial build-up, social media has been abuzz with confounded and disbelieving Liverpool supporters this week after it was revealed that Anthony Taylor had been appointed to take charge of their key home clash against Manchester United at Anfield next Monday night (17 October).
The news that an experienced Select Group Referee had been assigned to his latest top-flight match might not seem at all noteworthy at first glance, until you learn that Taylor himself actually hails from the district of Wythenshawe in south Manchester.
It certainly does not appear to have gone down well.
What has the reaction been?
Judge for yourself....
Why is this permitted to happen?
Despite having his roots in Greater Manchester, Taylor, crucially affiliated to the Cheshire FA, has no previous ties with United and instead pledges his allegiance to semi-professional, sixth-tier side Altrincham. Jim Harvey's FA Cup specialists, who used to reside in the conference, currently lie 20th and just one point clear of the relegation zone in the National League North.
Such a contentious issue also arose in the Premier League last year, when Kevin Friend, primarily a Bristol City supporter, was removed from refereeing Tottenham's key visit to Stoke City due to the fact that he is from Leicester and had previously attended a handful of their matches in a "personal capacity".
That decision was particularly divisive as it involved an official being taken off a game involving a team in direct competition with a favoured club, which Arsenal boss Arsene Wenger derided as "questioning the integrity of the referee" and his ability to be impartial while also "setting a dangerous precedent".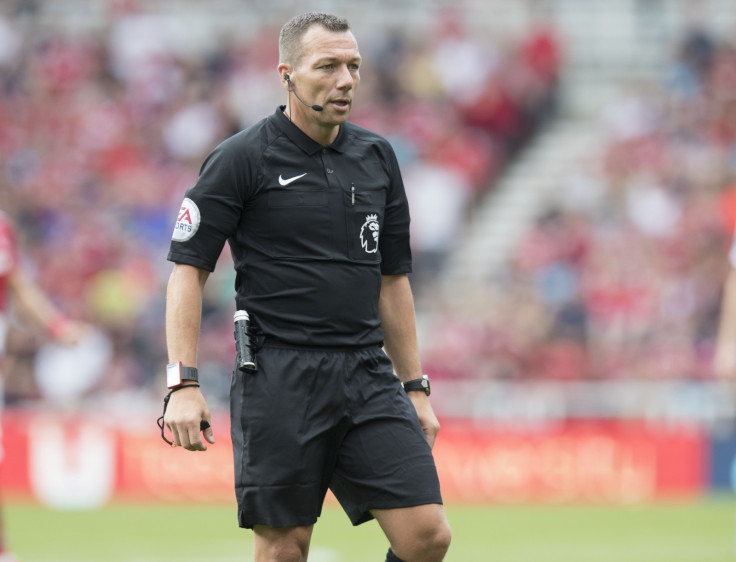 When asked to clarify that particular case in April, Keith Hackett, former head of Professional Game Match Officials Limited (PGMOL), reiterated the details of the modern process that referees have to complete when declaring the clubs with whom they may share an affiliation.
"At the beginning of every season the referees' background information is audited," he told the BBC. "They complete a form that includes who they support, the history of if they've played the game and with the addresses where they are residing. That gives you a picture that comes into use when you're appointing. It's about ensuring, for example, you wouldn't appoint a Sheffield-based ref for a Sheffield team."
Other cases are thankfully quite rare, although Tranmere Rovers supporter Mike Dean was removed from the 2006 FA Cup final between Liverpool and West Ham due to being based in the Wirral. This was despite the fact that he had previously overseen a total of three games involving the Reds and Everton.