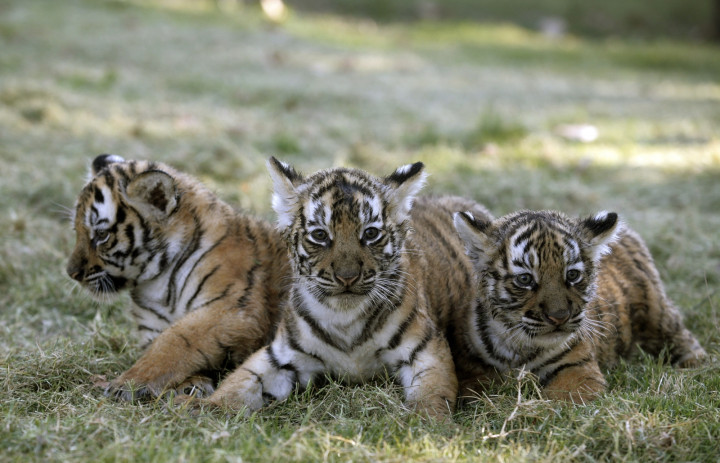 Indian scientists from the Centre for Cellular and Molecular Platforms, National Centre for Biological Sciences, Centre for Wildlife Studies and Wildlife Conservation Society (WCS) have developed novel genetic approaches to identify species, sex and individuals from carnivore scats.
The method allows wildlife researchers to genetically identify species (tiger and leopard, in this case) without looking at the physical size/shape of the scats. This can reduce the error in species identification, particularly involving similar body-size species in large landscapes.
The technique can also be applied to a range of other species that are not easily identifiable individually based on the physical appearance, according to WCS.
The authors – Samrat Mondol, N Samba Kumar, Arjun Gopalaswamy, Kartik Sunagar, K Ullas Karanth and Uma Ramakrishnan -- collected over 300 carnivore scat samples across a 20,000 sq km landscape in the Indian state of Karnataka, and used molecular tools to identify the species (tiger or leopard), assign individual identities and determine the gender of the animal.
The sex identification process revealed 134 belonged to leopards (including 78 females and 56 males) and 18 to tigers (including 13 females and five males). The individual identification indicated 18 tigers and 39 leopards as unique individuals.
"While species identification using genetic tools has been done in the past, the approach we have developed for tigers and leopards is the first of its kind," Samba Kumar, Additional Director - Science and Conservation, WCS told IBTimes UK.
"In a single experimental reaction we can differentiate these two species, which is very useful and quick way to know about them."
The article was published in the international journal Conservation Genetics Resources in the October 2014 issue.
"Accurate scientific baseline data is the foundation of a good conservation initiative," said K Ullas Karanth of the Wildlife Conservation Society – India.
The methods deployed included a novel multiplex PCR-electrophoresis based approach for species identification, a new multiplex-molecular sexing system combining two previously described gender determination approaches (based on Amelogenin and ZFX-DBY markers), and use of micro-satellite loci for individual identification.
Each step of the molecular assays (test procedures) was validated with known control samples present in the lab.
"Before testing the assays, we used a number of known DNA database (for both species as well as sex) in the lab. For example, species identification markers are tested with existing database of 16 different species DNA in the laboratory to ensure amplification of only target species -- tiger and leopard," Samba Kumar said.
Similarly, for molecular sexing also, markers were first confirmed with known samples before taking up the field samples.
"We are constantly looking to develop simpler yet more accurate methods to collect data on wildlife, which will eventually be applied in their conservation. This pilot study for tigers and leopards is a step ahead in conservation genetics. It can be successfully applied to any other endangered wildlife – and will be particularly useful for large mammals like bears or dholes for example, that cannot be identified through physical features," Dr Karanth, who is also director of the Centre for Wildlife Studies added.
Individual tigers and leopards are usually identified based on the pattern of stripes/spots which varies for each individual. While these call for deployment of camera traps, the scat method could be more reliable and efficient.