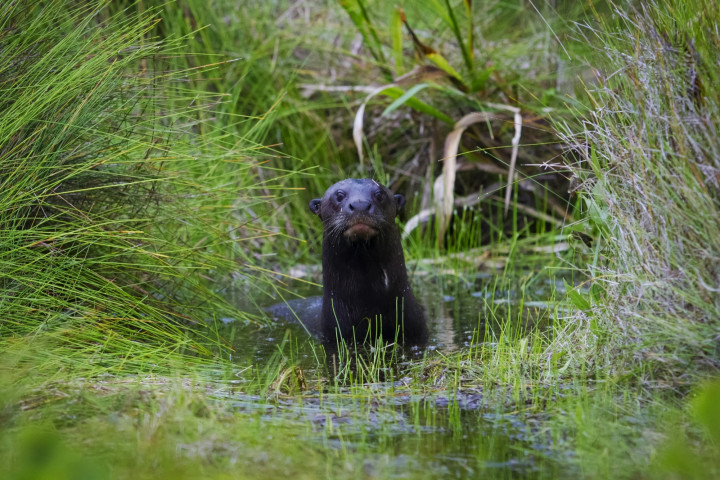 A mere 2.5% of global annual military expenditure if allocated to protected areas could go a long way in managing them and protecting the planet's biodiversity, says a new study.
Published in Nature by experts from the Wildlife Conservation Society, the University of Queensland, and the IUCN World Commission on Protected Areas (WCPA) the article notes that only one in four protected areas are well managed.
Oil exploration, mining permits, oil and gas extraction have led to shrinking protected areas in many parts across the globe, says an IUCN release.
The paper calls for an increase in funding and political commitment to protect these areas and help realise their social and economic potential.
"Protected areas offer us solutions to some of today's most pressing challenges" says Dr James Watson of the Wildlife Conservation Society and The University of Queensland and lead author of the study. "But by continuing with 'business as usual', we are setting them up for failure. A step-change in the way we value, fund, govern and manage those areas is neither impossible nor unrealistic and would only represent a fraction of what the world spends annually on defence."
Protected areas cover around 15% of land and 3% of oceans. This is still short of the global 2020 targets to protect at least 17% of land and 10% of oceans.
The paper highlights an alarming trend with governments across the globe backtracking on their commitments toward protection through funding cuts and changes in policy.
A recent global analysis documented 543 instances where protected areas saw their status downgraded or removed altogether.
According to the authors, allocating US$45 - $76 billion to protected areas annually could help preserve the habitat for many threatened species. Well-managed marine protected areas contain more than five times the total large fish biomass and 14 times the shark biomass compared with fished area.
Protected areas conserve biodiversity and provide the world's poorest people with food, water, shelter and medicine. They play a key part in climate change mitigation and adaptation besides contributing to local economies through tourism revenues.
In many parts of the developing world, protected areas face the onslaught of development works that fragment the habitat and affect wildlife populations by reducing food availability and increasing contacts with humans.
The WWF's 2014 Living Planet Report highlights a 52% decline in mammals, birds, reptiles, amphibians and fish overall from 1970 to 2010. A recent convention on biodiversity had noted how natural habitats and species are being depleted at a pace faster than implementation of protective measures.
It had expressed disappointment that none of the biodiversity targets agreed upon in 2010 at Nagoya have been met showing that biodiversity failed to capture the urgency it requires.