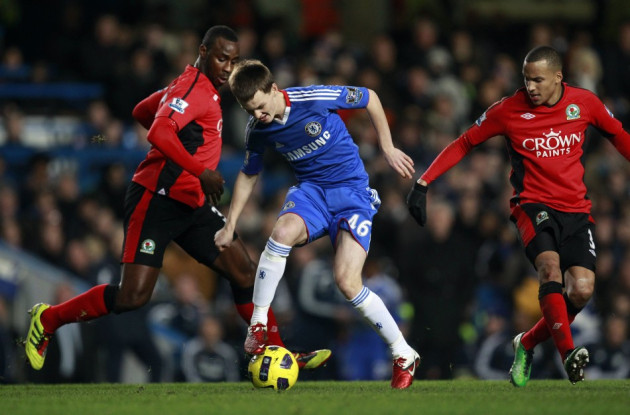 Former Chelsea coach Ray Wilkins has questioned whether young midfield prospects Josh McEachran and Nathaniel Chalobah have the necessary desire to become first team regulars at the west London club.
Wilkins has worked with youth teams at Queens Park Rangers, Fulham, Chelsea and Millwall and he feels as though the wages being earned by academy graduates are simply too high.
At a time when youth development in England is under the spotlight, Wilkins believes that young players from his country simply do not have the drive to become top players.
"In this country at the moment the English boys coming through are extremely talented technically. But do they have the drive to become top footballers? I don't know," Wilkins told the Times.
"The British players think they've made it far too early, most definitely, but the foreign player doesn't. The foreign player wants to be a footballer. We can have as many National Football Centres as we wish to have, but unless we have the desire from the young men there'll be problems."
Wilkins was working at Chelsea when McEachran and Chalobah were excelling in the youth set-up but neither player has become a regular member of the first team squad.
"A lot of the big clubs have to win yesterday rather than next week," added Wilkins. "But if young players are showing enough get-up-and-go, they'll get an opportunity. At Chelsea we gave debuts to Chalobah and McEachran, but have they pushed on? No, they haven't. Do these lads have the desire to be world-class footballers?
"As far as wages are concerned, the horse has bolted. I'd have preferred performance-related contracts for young players.
"If you look at Sir Alex Ferguson, Manchester United had a deal with one of the big American car companies, but he wouldn't let any of the young players have a sports car from that company.
"He's always handled that side of things in the most fantastic fashion, and just look at the number of English players who've come through that system."
Even Manchester United have struggled to produce home-grown talent in recent seasons and FA chairman Greg Dyke has called for change but it unlikely that there will be a significant shift from Premier League clubs for some time.