Will Donald Trump's possible indictment have an impact on his 2024 White House bid?
Melania Trump's relationship with Trump got strained after hush money payment to Stormy Daniels became public knowledge, a source had claimed.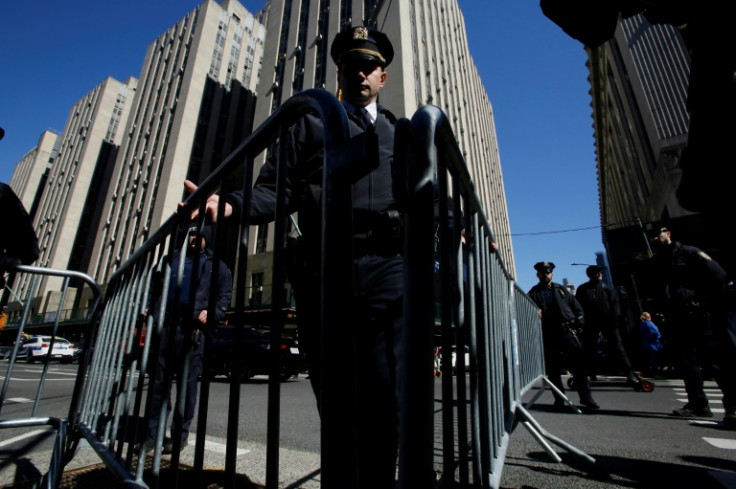 Former U.S. President Donald Trump's allies have been using their new House majority to demand Manhattan District Attorney Alvin Bragg's testimony and attempt to obstruct his investigation into an alleged hush money payment to an adult film star before the 2016 election after the president-elect threatened to be detained. It appears to be a bold attempt to sway an ongoing grand jury inquiry.
House GOP putting their force behind Trump
In fact, the House GOP appears to be utilising the same strategy they charge Bragg, the Biden administration, and all other investigators looking into Trump of using - weaponizing governmental powers to further a partisan political objective.
Trump has spent the last 40 years navigating several judicial inquiries without ever being charged with a crime. The record might soon be broken.
Trump likely to be charged on Stormy Daniels hush money payment
This week, a Manhattan grand jury might arrest Trump on charges of falsifying financial records related to payments of hush money made to adult film star Stormy Daniels who accused him of having sex with her during his 2016 campaign.
Will Trump's indictment affect his 2024 White House campaign?
It's one of many inquiries that have gotten more serious as Trump prepares for his third presidential bid. He has refuted all accusations of wrongdoing and claims the prosecution is conducting a "witch hunt" to harm his campaign.
Trump would become the first former president to be charged with a crime in the event of a New York indictment, which would be a remarkable development in American history. However, it would have a significant impact on Trump personally, endangering his ability to escape punishment while being involved in a array of instances.
Indictment, says biographer Michael D'Antonio, would be a "shocking event, both because of the fact that a former president is being indicted for the first time, but also because one of the slipperiest people at the highest level of business, whose devotion to abusing the system is so well established, is being caught."
"Throughout his life, he has done things for which he could have been investigated and potentially prosecuted and learned from those experiences that he could act with impunity," he said.
Trump's first legal investigation
When the Department of Justice filed a racial discrimination complaint against his family's real estate company in the 1970s, Trump first came under legal investigation.
The lawsuit claimed Trump and his father of refusing to rent apartments to black residents in mainly white structures, and they fought it vehemently. According to testimony, prospective black tenants' applications were marked with a "C for coloured" on them. Trump filed a countersuit for $100 million, claiming that the government had slandered him.
A settlement in the case allowed some black tenants to move in, but it did not require the Trumps to officially admit they had "failed and neglected" to abide by the Fair Housing Act.
Security has been mobilised in case Trump is charged
Meanwhile, according to insiders, the U.S. Secret Service and the New York City Police Department (NYPD) is coordinating about security measures in case Trump is charged and appears in open court in Manhattan.
According to individuals briefed on the conversation, the two agencies spoke on the phone on Monday to plan the possible surrender of Trump for processing and booking, as well as court security.
In New York, white collar criminal suspects are frequently permitted to negotiate surrender.
New York City Mayor Eric Adams said on Monday he was "confident" the city is prepared for any protests related to a potential indictment of the former president.
"We are monitoring comments on social media, and the NYPD is doing their normal role of making sure there is no inappropriate actions in the city," he added in a press conference. "We are confident we're going to be able to do that."
How Trump's Stormy Daniels affair has impacted his relation with Melania
Regarding the 44-year-old Daniels affair and any wrongdoing on his part, Trump has said that the prosecution is politically motivated. He called the payment made to Daniels a "nuisance payment," which wealthy people occasionally make in order to solve a problem.
However, Melania Trump chose to spend time apart from her husband after news of Daniels' reward surfaced in January 2018 from The Wall Street Journal.
After the article, a cringe-worthy 2011 interview with Daniels was published by a celebrity magazine in which she discussed her 2006 encounter with the future president in a hotel room at a casino in Lake Tahoe, Nevada, which had taken place after a celebrity charity golf event.
The interview was not published by the magazine for seven years.
Melania's relationship with President Trump got strained as a result, according to a source who spoke to Daily Mail after the payment became public knowledge.
On January 18, 2018, just as the president was entertaining attendees at the World Economic Forum in Davos, Switzerland, Melania departed Washington, D.C. for West Palm Beach, Florida.
Melania spends three to four days a week away from the White House and has frequently stayed at a hotel in Washington, D.C. in January, frequently for days at a stretch, according to a well-placed source in 2018. She goes up to New York as well.
"She rarely comes into his West Wing office as other first ladies have done and her schedule is vague at best. She seems to be avoiding duties unless there is a very special reason."
"Talk among staffers is that the Stormy Daniels affair hit her hard, it's been upsetting and humiliating and her relationship with President Trump has become strained," the insider added.
© Copyright IBTimes 2023. All rights reserved.