Trump's Mar-a-Lago staff, inner circle members subpoenaed in classified documents probe
Many Mar-a-Lago employees are reportedly being represented by attorneys paid for by Trump enterprises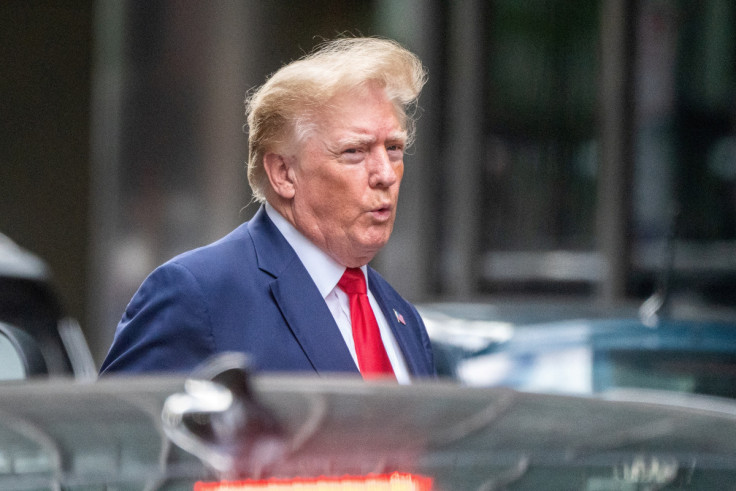 At least two dozen people, including Mar-a-Lago estate employees and members of Donald Trump's inner circle, have been subpoenaed to testify before a federal grand jury looking into the former president's handling of secret documents, many individuals familiar with the inquiry told.
Margo Martin, a Trump communications adviser who first worked in the White House before accompanying him to Florida, testified before the grand jury in Washington, DC, on Thursday. The interview included one of special counsel Jack Smith's senior-most prosecutors.
When reached out by a CNN reporter, Martin, one of a select few former White House aides who have continued working for Trump after he left office, declined to comment.
Smith is looking for witnesses' testimony from a range of people close to Trump – from his own attorneys who represent him in the matter to staffers who work on the grounds of Mar-a-Lago, including a housekeeper and restaurant servers, sources said.
Investigators are interested in the staff members because of possible observations they may have made while performing their regular tasks on the estate, including whether they observed any boxes or documents in Trump's office or elsewhere.
"They're casting an extraordinarily wide net - anyone and everyone who might have witnessed something," said one source familiar with the Justice Department's investigations.
Federal investigators have, for instance, spoken to a Mar-a-Lago employee who was captured on security camera film removing boxes from a storage area beside Trump advisor Walt Nauta, who has already cooperated with authorities.
According to sources and federal election records, many Mar-a-Lago employees are being represented by attorneys paid for by Trump enterprises.
Smith was chosen by Attorney General Merrick Garland to probe every aspect of the criminal investigation into the unlawful retention of national security material at Trump's Mar-a-Lago estate.
In his new position, Smith will oversee determining whether Trump hindered the federal government's investigation into the retention of secret information by him after leaving the White House.
For over a year, the Justice Department has been looking into possible obstruction and improper management of national security documents. Around a hundred top-secret documents were found by FBI officers during a raid of Mar-a-Lago on Aug. 8 last year. They seized classified records, including some marked as top secret, according to a warrant and property receipt.
The warrant, which was signed by U.S. Magistrate Judge Bruce Reinhart, authorised agents to seize "all physical documents and records constituting evidence, contraband, fruits of crime, or other items illegally possessed" in violation of U.S. Code. This included records belonging to the presidency and documents with classification markings made between Jan. 20, 2017, and Jan. 20, 2021.
According to the property receipt, FBI agents removed over 20 boxes of materials from the location, including a batch of documents identified as "Multiple classified/TS/SCI documents," which stands for top secret/sensitive compartmented information.
Since then, more sensitive information has been provided by Trump's legal team.
Additionally, the Justice Department is conducting inquiries into the classified documents found at the residences of President Joe Biden and former Vice President Mike Pence.
Several Trump advisers were previously subpoenaed by the federal investigation, including former adviser and Pentagon employee Kash Patel and former White House deputy chief of staff Dan Scavino.
Smith is still after Trump's defence attorney Evan Corcoran. The latter cited attorney-client privilege when he refused to discuss his interactions with Trump over the secret documents during a previous appearance before the grand jury. Due to the possibility that the talks were used to further a crime or fraud, prosecutors are requesting that the judge rule that he must respond.
The DC District Court is anticipated to rule on Corcoran as soon as this week.
© Copyright IBTimes 2023. All rights reserved.