William Hague is stepping down as Foreign Secretary as David Cameron's Cabinet reshuffle gets under way.
Mr Hague will become Leader of the House of Commons before he stands down as the MP for Richmond, Yorkshire at the next General Election in 2015.
Downing Street has confirmed that he will "help to coordinate Government policy, while also becoming a leading campaigner in key constituencies, particularly in the north of England".
Mr Hague, will also be the Prime Minister's Special Representative on Preventing Sexual Violence in Conflict.
The politician has been working closely with Hollywood star Angelina Jolie to raise awareness of the incidence of sexual violence against women during times of war.
Reflecting on his political career Mr Hague said: "By the time of the General Election next year, I will have served 26 years in the House of Commons and it will be 20 years since I first joined the Cabinet.
"In government there is a balance to strike between experience on the one hand and the need for renewal on the other, and I informed the Prime Minister last summer that I would not be a candidate at the next General Election.
"Accordingly I am stepping aside as Foreign Secretary, in order to focus all my efforts on supporting the government in Parliament and gaining a Conservative victory in the General Election."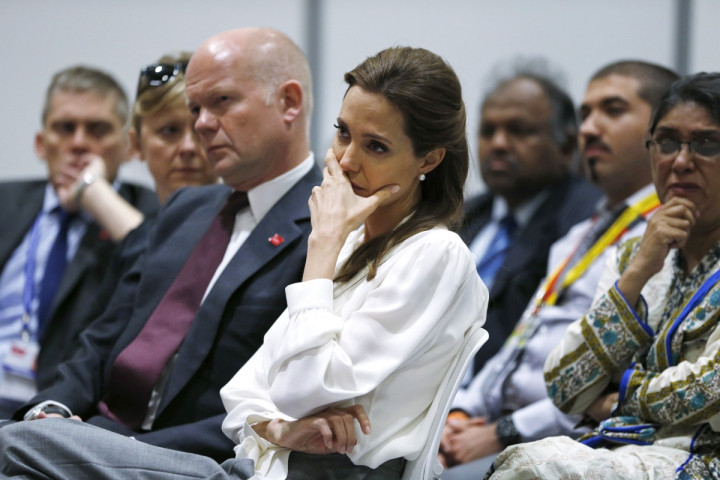 The Prime Minister praised Mr. Hague as both a prominent political figure and as a trusted friend.
"William Hague has been one of the leading lights of the Conservative Party for a generation, leading the party and serving in two cabinets. Not only has he been a first class Foreign Secretary - he has also been a close confidante, a wise counsellor and a great friend.
"He will remain as First Secretary of State and my de facto political deputy in the run up to the election - and it is great to know that he will be a core part of the team working to ensure an outright Conservative victory at the next election."
The announcement came after Mr Cameron carried out a string of sackings in a series of face-to-face meetings in his private office in the Commons and later at Downing Street, in which he dismissed several of his oldest political allies.
In his most brutal reshuffle since becoming Tory leader, more than a dozen ministers, including Cabinet veteran Kenneth Clarke, Environment Secretary Owen Paterson, Attorney General Dominic Grieve, Welsh Secretary David Jones and leader of the Commons Andrew Lansley, are leaving the Government.
Mr Cameron is expected to promote more women into key posts ahead of next year's general election.
Defence secretary Philip Hammond is set to replace William Hague as foreign secretary.