Wimbledon 2014: Nadal Tormentor Dubbed the Next Boris Becker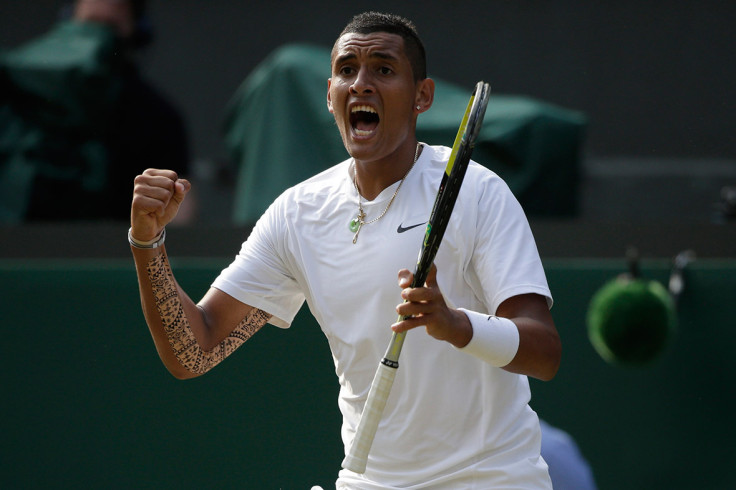 Former champion John McEnroe has predicted 19-year-old Nick Kyrgios will become the "next guy in the men's game", comparing him with Boris Becker.
The Australian teenager, ranked number 144 in the world, beat number one Rafael Nadal 7-6 (7/5) 5-7 7-6 (7/5) 6-3 on Tuesday to reach his first grand slam quarter-final.
Kyrgios, who arrived at Wimbledon with a wild card, will now face Canada's Milos Raonic in the next round.
Former Champion McEnroe has heaped praised on his performance, claiming he can even win the title this year even though favourites like Roger Federer, Andy Murray and Novak Djokovic are still in the hunt.
"We've been waiting for this for a while. We keep asking, who's the next guy? Well, I think we've found our guy. He is acting to me like he could win this tournament, and the last guy I saw like this was Boris Becker," McEnroe told the BBC.
"I thought the second set was going to be crucial. When Nadal won that I thought the tide had turned, that he would deflate that little bit. But it was amazingly Nadal who looked a little weary, who lost some of the spring in his legs.
"When he walked on the court, he [Kyrgios] had that feeling. And Nadal sensed it. You could see the strain on his face as the match progressed. And that's when you know you're seeing someone who's going to be a big star of the future."
Kyrgios himself claims that, after beating Nadal, his long-term target is to replace him as the number one.
"I want to be the number one player in the world. That's my motivation. I've never had anything like this happen in my life.
"It's just extraordinary. I'd never think after that match I'd be in the quarters of Wimbledon three weeks later."
© Copyright IBTimes 2023. All rights reserved.