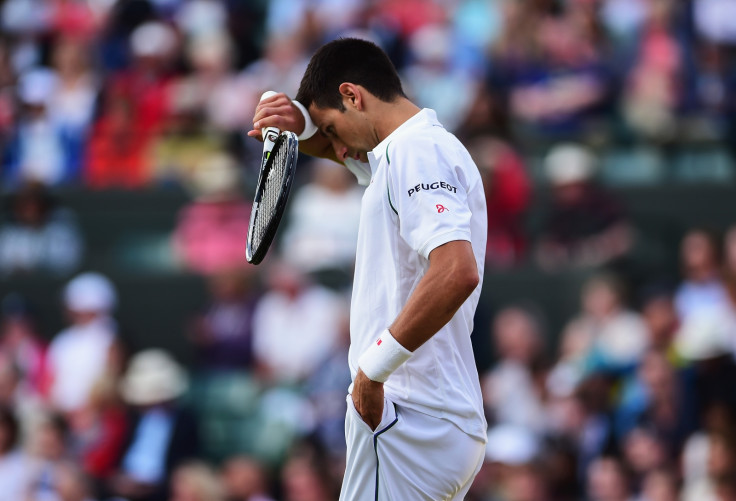 World number one Novak Djokovic must win from two sets down for the fourth time in his career in order to keep alive hopes of retaining his Wimbledon crown after the last 16 thriller with Kevin Anderson was halted due to bad light with the pair locked at two sets all.
The big-serving South African Anderson stormed into a two-set lead, twice prevailing via a tiebreak, but the defending champion reignited ambitions of reaching a 25th successive grand slam quarter-final with the next two sets to square the match.
But as the match ticked into a fourth hour bad light set in and play was suspended with the pair forced to return on 7 July to resume their match, with the winner due to face US Open champion Marin Cilic in the last eight.
There were no such problems however for seven-time champion Roger Federer, who soared into his 13th quarter-final at SW19 with a sublime showing to defeat injury-stricken Roberto Bautista-Agut 6-2 6-3 6-3.
Federer had never dropped a set to the Spaniard in their two career meetings and it took the 17-time major champion 19 minutes to pile on the pain with the opening set.
Bautista-Agut fell on his right ankle at the start of the second set and required lengthy treatment in order to continue but when he did Federer was in anything but compassionate mood and completed victory in 85 minutes.
"We haven't played that many times that you can say I always beat him I straight sets it has only been our third time and this is obviously my best court to play tennis on so In was keen to get out of the blocks early," he said.
"I was good enough to do that, then I started rolling and he didn't have the best fall in the second set, I am glad he was able to continue, but he said it wasn't great. I wish him a speedy recovery and hope he won't be out of the game for too long.
"You adjust to every player you play against and the last few matches I have been dominated by big servers so it was more about controlling your own serve, whereas today I could use finesse."
Giles Simon, who is the only player not to have his serve broken during the Championships, lies in wait for Federer after the number 12 seed shocked former finalist Tomas Berdych in straight sets to glide into his first ever quarter-final at the All England Club.
Elsewhere in the top half of the draw, Richard Gasquet will face French Open champion Stanislas Wawrinka for a place in the semi-final after both players came through their fourth round clashes against Nick Kyrgios and David Goffin respectively.