Windows 8 has failed to ignite the faltering PC market as "a surprising and worrisome" plunge in sales volumes marks the biggest drop in a generation.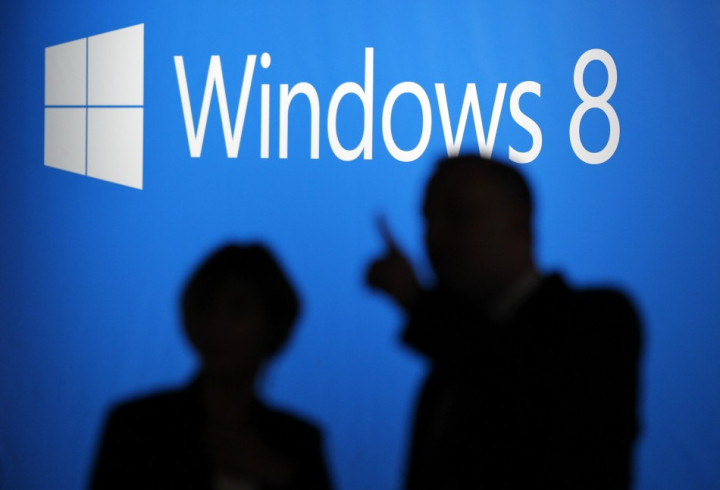 Research firms IDC and Gartner have both published their preliminary figures for PC shipments in the first three months with both reporting double digit drops in shipments compared to the first three months of 2012.
This is the fourth quarter in a row where PC shipments have declined, continuing a worrying trend for PC manufacturers and marks the biggest quarterly drop since IDC began recording these figures in 1994.
IDC reports a drop of 13.9 percent with PC shipments falling to just 76.3 million which was significantly worse than the 7.7 percent drop the research company had predicted.
Gartner reports an 11.2 percent drop with shipments of 79.2 million, adding that every single region reported a decline in shipments with the Europe, Middle East and Africa (EMEA) region reporting the steepest decline of 16 percent.
Both IDC and Gartner note that the decline was recorded despite indications of improvements in the global economic situation, with IDC vice-president Bob O'Donnell laying the blame for the failure to reignite the PC market at the feet of Microsoft:
"At this point, unfortunately, it seems clear that the Windows 8 launch not only failed to provide a positive boost to the PC market, but appears to have slowed the market."
Very tough decisions
O'Donnell goes on to detail the exact reasons for Windows 8 failure: "While some consumers appreciate the new form factors and touch capabilities of Windows 8, the radical changes to the UI, removal of the familiar Start button, and the costs associated with touch have made PCs a less attractive alternative to dedicated tablets and other competitive devices. Microsoft will have to make some very tough decisions moving forward if it wants to help reinvigorate the PC market."
Gartner's principal analyst Mikako Kitagawa points out that rather than buying new PCs, people are simply moving to new form factors: "Consumers are migrating content consumption from PCs to other connected devices, such as tablets and smartphones. Even emerging markets, where PC penetration is low, are not expected to be a strong growth area for PC vendors."
Windows 8 was launched towards the end of 2012 by Microsoft and due its touch-centric interface and the launch a tablet-focused version of the software (Windows RT) it has led to a diverse range of hybrid devices which combine laptop and tablet in one product.
Both IDC and Gartner reports shipments of desktop PCs and laptops but not iPad shipments or Android-based tablets with detachable keyboards. However it is slightly unclear where the cut-off point lies for products' inclusion in these figures. Shipments of tablets running Windows RT such as Microsoft's own Surface tablet are included in the figures however.
Unlike the consumer PC market, the situation is slightly more positive in the professional PC sector - accounting for about half of the total PC shipments globally - and which has seen growth driven by continuing PC refreshes.
Manufacturers
In relation to vendors, HP remains the top PC manufacturer globally by both IDC and Gartner's estimations, though both report a massive 23 percent drop in shipments for the under-pressure American company compared to the same period in 2012.
Chinese manufacturer Lenovo remains in second place with shipments remaining flat year-on-year. It continued to outpace the market, notably expanding shipments with its "protect and attack strategy". In the United States, according to IDC, Lenovo outperformed the market with double digit year-on-year growth compared to the market's double-digit contraction.
The only notable difference in the figures of the two research company comes in relation to Apple shipments in the US. According to IDC shipments of Macs fell 7.5 percent year-on-year while Gartner had Apple's shipment grow by 7.4 percent.
Struggling to identify
As the personal computing world continues to evolve at a pace never seen before, manufacturers are struggling to identify what consumers want, with every manufacturer producing numerous form factors attempting to come up with the perfect combination of productivity and portability.
In recent years chip-maker Intel has been pushing its Ultrabook platform of thin-and-light yet powerful laptops from manufacturers like Samsung, Acer and Asus but these have also failed to succeed mainly due to high prices.
David Daoud, IDC research director, says the choices made by manufacturers now will be crucial to their futures:
"The industry is going through a critical crossroads, and strategic choices will have to be made as to how to compete with the proliferation of alternative devices and remain relevant to the consumer."