Windows 8 Launch: Samsung Betting Big on Business With Windows 8
Samsung is hoping to use the momentum created by the launch of Windows 8 to offer complete packages to businesses including smartphones, tablets, PCs, TVs and even air-conditioning units.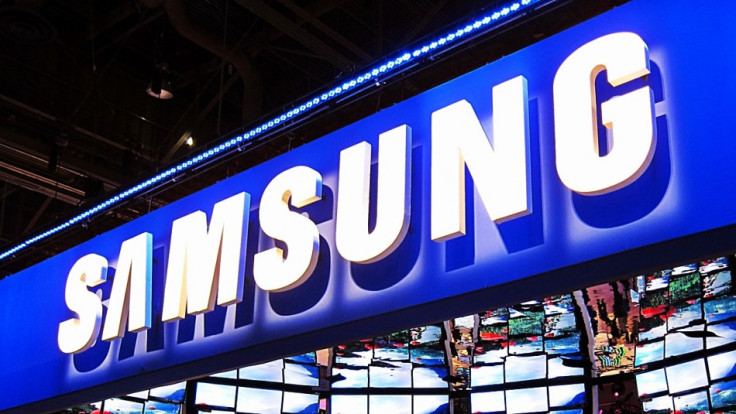 Samsung's has just launched new range of devices in conjunction with Windows 8 and Windows Phone 8 - including the Ativ S smartphone, Ativ Smart PC hybrids and Ativ Tab - but these don't just represent the South Korean company's first step into the world of Windows 8 and Phone 8, but could help it offer entire packages to businesses and organisations.
The Ativ range is a signal of Samsung's intent at making a move on the business sector, where it hopes uptake of the Windows 8 and Windows Phone 8 ecosystem will happen far faster than the historically slow moves by big business to the newest operating system.
"The company has built its success on being extremely successful in consumer electronics, [the] stated intent of the organisation is that we're currently running at around $150bn (£94bn) [revenue] a year, the vision is for us to become $414bn by the end of 2020," Samsung's vice president for IT Graham Long told IBTimes UK this week.
"A lot of that growth is from continuing to execute flawlessly in consumer, but also by developing our B2B [business to business] strategy. So what we've done over the past couple of years is to start to develop our engagement with the IT reseller community."
Samsung is marketing its Ativ range as a complete solution for a wide range of businesses, where employees who are used to bringing their own devices to work can do so with the knowledge that it's safe and will communicate with their work network - something Android can't offer, Samsung says.
Long told us: "The other step that we took at the end of last year is that we put in place an end-user sales organisation, which is there to address seven key verticals.
"These verticals include government, healthcare, education, finance and retail, where we now have a sales organisation in place to address those verticals. They take the entire Samsung product portfolio into those verticals."
University
For example, Long told us about Nottingham Trent University, which installed Samsung's large format displays for its new 'Super Lab', and then requested tablets from the South Korean company.
"Beyond that," Long added, "we're now talking about them building a new halls of residence, where we are looking at putting in place the TVs that will go in every student's room, as well as the air conditioning that will be used to cool those buildings."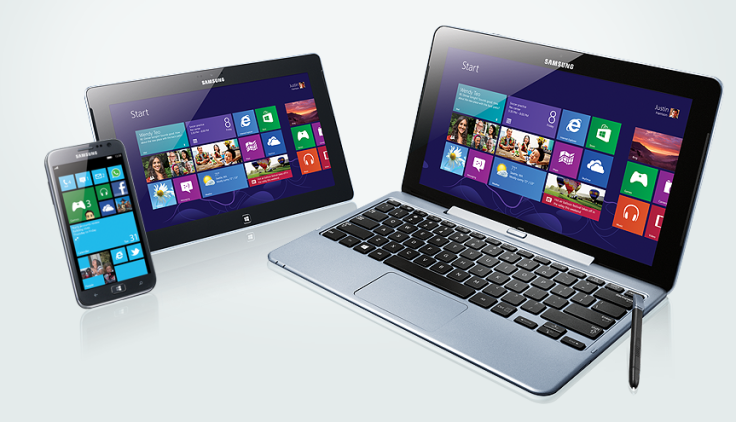 We asked the vice president of IT if Samsung's adoption of Windows signals a shift away from Android, but he said that the move is more of a case of building an equally strong relationship with both companies, which can each offer Samsung something different.
"It's not because we saw any shortfalls or shortcomings in what we already had [Android], we now see this as an opportunity to work as closely with Microsoft as we do with Google."
Dominate everything
Samsung's key to success is not to dominate just one or two sectors (as the iPhone and iPad do), but to offer such a broad range of products and services, businesses will invest in entire Samsung packages, such as the university that bought everything from tablets and TVs to air conditioning units.
Long continued: "The launch of Windows 8 marks a milestone for us, as it sees us accelerate from where we've been up until now. If you look at various parts of the portfolio, large format displays we already have 50 percent market share in terms of products that are sold into the business environment.
"If you look at printing, we're the number two manufacturer of laser printing globally. So we already have pockets of success. What we're doing now is we're putting all of that together to ensure that we're taking the whole piece forward.
"With the launch of Windows 8, it acts as a vehicle to allow us to do that. Also, because it's such a high profile launch, it allows us to create an awful lot of noise about proving our credentials in this space."
It remains to be seen if Samsung's Ativ range will make a dent on the corporate market, but Samsung clearly has high hopes. The Ativ range of Windows 8 and Phone 8 products go on sale over the coming weeks - although no specific date has been set - and the Windows-running Ativ brand will sit alongside Samsung's Android-running Galaxy products.
© Copyright IBTimes 2023. All rights reserved.