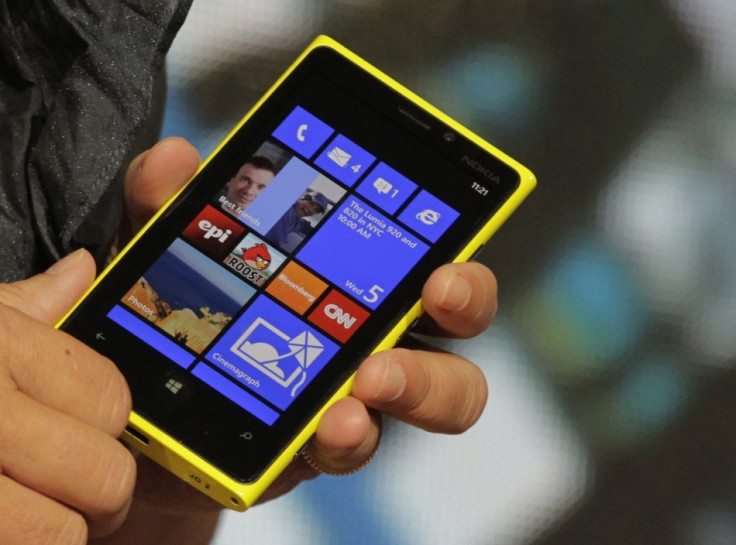 Windows Phone will see its market share grow significantly from 2.6 to 11.4 percent of the global smartphone market over the next four years, according to research by analysts at IDC
IDC expects Android to remain the clear leader in the smartphone operating system race, and to remain the main target for its competitors, but Windows Phone also stands to have a successful 2013 and beyond.
Ramon Llama, research manage with IDC's mobile phone team, said: "Windows Phone stands to gain the most market share as its smartphone and carrier partners have gained valuable experience in selling the differentiated experience Windows Phone has to offer."
This year, the global mobile phone market is expected to grow at its lowest annual rate in three years, according to forecasts published by the IDC, which expects to see 1.4 percent of growth for 2012.
Manufacturers will ship more than 1.7 billion mobile phones this year and while phone sales in general may be slowing, smartphones sales are still booming.
Sales of smartphones in the fourth quarter alone are expected to reach 224.5 million units, 40 percent up on the same quarter last year.
For the year as a whole, smartphone shipments are expected to be 45 percent up on 2011 at 717.5 million units; IDC says this growth is due to large subsidies from mobile networks, and a growing choice of smartphones in the sub-$250 (£155) market.
Kevin Restivo, senior mobile phone research analyst at IDC, said: "Sluggish economic conditions worldwide have cast a pall over the mobile phone market this year.
"However, the fourth quarter will be relatively bright due in part to sales of high-profile smartphones, such as the iPhone 5 and Samsung Galaxy S3, in addition to lower-cost Android-powered smartphones shipped to China and other high-growth emerging markets."
BlackBerry 10
Next month will see the launch of BlackBerry 10, Research in Motion's last hope of staging a comeback after years of falling sales.
Llama added: "What bears close observation is how BlackBerry's new platform, BlackBerry 10, and multiple versions of Linux will affect the market once the devices running these systems are available."
To be announced in January, RIM is expected to start selling two new BlackBerry smartphones a month later.
IDC expects the BlackBerry operating system to "grow slowly but largely maintain share over the coming years," adding that the new BB10 devices will be valued by longtime fans of the brand and the company will see growth in the emerging markets of Indonesia and various Latin American countries.
Despite that, the IDC's predictions for 2016 suggest a 4.1 percent market share for BlackBerry, down from its 4.7 percent share for this year.
As for the newly-released Windows Phone 8, IDC expects it to battle with BlackBerry for the number three spot in 2013, behind Android and Apple iOS.
"Windows Phone will build on the progress it made in 2012, with Nokia establishing its presence and HTC solidly jumping back into the race. Moreover, contributions by Samsung, ZTE, and Huawei will help grow its footprint," IDC's report said.
By 2016 the IDC expects Windows Phone to claim 11.4 percent of the smartphone market, up significantly from its current share of just 2.6 percent.
Prohibitive
Strong iPhone sales have kept iOS firmly in the number two spot behind Android, but IDC warns that Apple will need to examine the possibility of offering less expensive versions of the iPhone, as its high price makes it cost prohibitive for users in emerging markets.
Until cheaper options are made available - cheaper than the £319 iPhone 4 - IDC states that the company will continue to ship lower volumes than Android.
Looking ahead, IDC predicts Android to lose some market share, down from 69.3 percent to 63.8 percent, while iOS will gain a little, up from its current share of 18.8 to 19.1 percent.