Nokia has started rolling out the Tango update for Lumia 710 and 800 smartphones. The new update offers plenty of powerful features to your smartphones. The update is expected to be made available during June and July 2012 and new apps will be pushed out globally by the end of July.
The update introduces new features such as Tethering, flip to silence and access to new apps. The internet-sharing (Wi-Fi tethering) allows users to share their mobile internet connection via Wi-Fi with up to five other smartphones or PCs. A flip to silence will turn your device face down thereby silencing incoming calls. In addition, you can avail of some new Nokia apps from the Windows Phone Marketplace including Camera Extras. It improves the camera capabilities of the smartphone.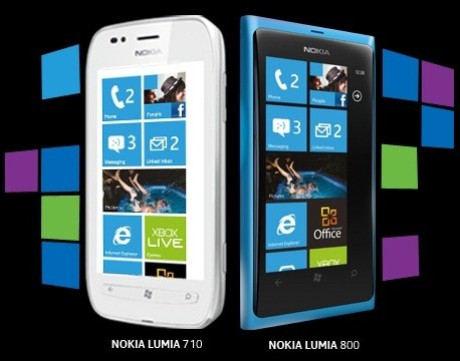 The Camera Extras features Smart Group Shot that will allow you to capture group photos with a single attempt. Possibly, with a single click, you can capture five photos. It uses advanced algorithms which help to choose the best face photo for each person in the photo. Apart from Smart Group Shot the Extras include Action Shot, Self Timer and Panorama features. "Camera Extras feels like several apps rolled into one, but it's not the only one new app that will be vying for your attention once you've installed the software update," explains Conversations by Nokia.
Steps to update your Lumia 800 or Lumia 710: (Check here for more details)
[1] To update your smartphone, you require Zune software (Windows) or Windows Phone 7 Connector (Mac) on your PC. You can download Zune software here. Mac users can download Windows Phone 7 Connector here.
[2] Now connect your smartphone to your PC via USB cable which has come along with your device.
[3] Finally, start the Zune software or Windows Phone 7 Connector and proceed by following the instructions.
Owners of Lumia 900 and Lumia 610 have internet-sharing and flip to silence features, while they can soon avail of Camera Extras and Contact Share too. Currently, Camera Extras is available in the US and China.
Check the video below that says everything about Camera Extras.