Wireless Charging Electric Buses Arrive in Milton Keynes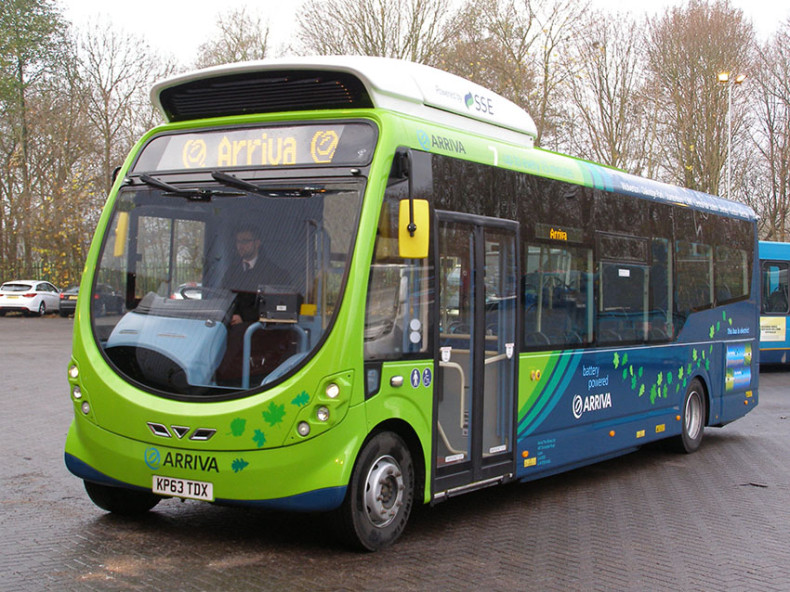 The UK's first all-electric bus route has been launched in Milton Keynes, with wireless charging to ensure the buses can operate for 17 hour per day.
A fleet of eight StreetLite buses will operate on the 15-mile Route 7, which runs between Wolverton and Bletchley, passing through central Milton Keynes and carrying 800,000 passengers per year. The buses' batteries are topped up by wireless chargers at each end of the route, taking 10 minutes to recharge the vehicles by almost 70%.
The buses will be used as part of a five-year trial aimed at proving that electric vehicles have the potential to be cost-efficient as well as environmentally friendly.
Councillor John Bint, Cabinet Member for Transport and Highways, said: "This electric bus trial is the result of over a year's careful planning, so getting bus drivers behind the wheel is a wonderful milestone to reach. Seeing all eight buses on the route will be a very proud moment for everyone who's been involved."
Huge potential
Paul Adcock of route operator Arriva said: "Electric buses have huge potential, and we're exploring how they can help us take better care of the environment without compromising passenger service. With the help of the project collaborators, we'll be monitoring the buses closely over the next five years."
The buses will be fully charged at their depot during the night, before receiving a 10-minute top-up at each end of the root to coincide with driver changes and breaks. Buses park over metal plates buried in the road, which are lined up with a second set of plates lowered from underneath the bus by its driver.
Once lowered to within 4cm of each other, the plates can transfer current through inductive charging to the bus' battery.
If the trial proves to be successful, electric buses are expected to be rolled out across all of Milton Keynes' routes.
Because the buses are charged every few miles, they do not require the large and heavy batteries seen on commercial electric cars, making them operate more efficiently. For context, the electric Ford Focus uses a 300kg battery to travel approximately 100 miles.
Although these electric buses are the first to operate in the UK, they are not the first worldwide. Last year, South Korea switched on a 7.5-mile road capable of recharging electric vehicles as they drive over it and without them needing to stop; two public buses currently operate on the road, which is located in the city of Gumi.