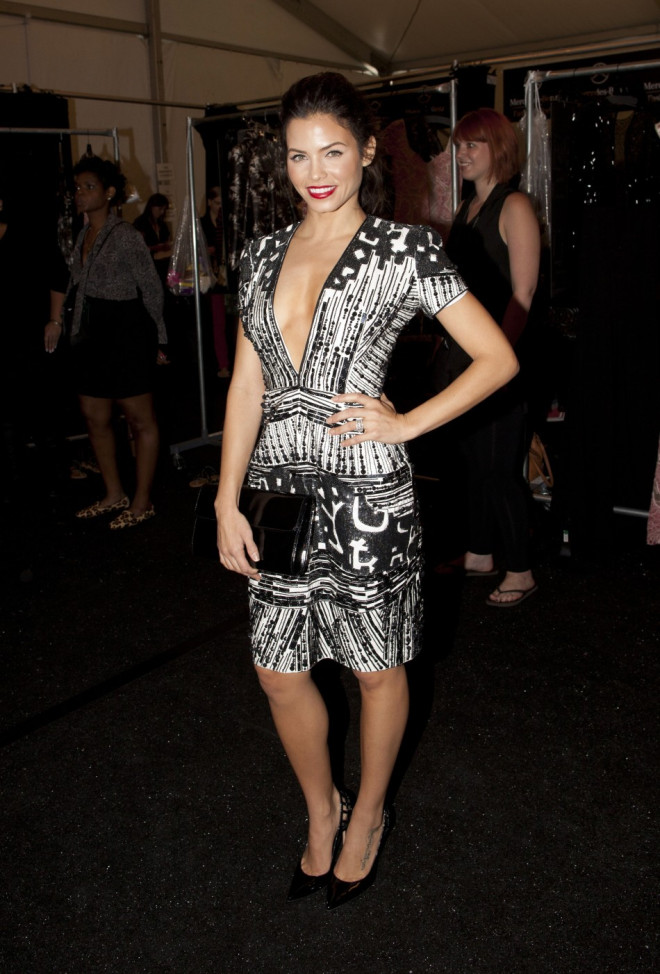 American actress and dancer Jenna Dewan-Tatum posed completely nude for a feature in Allure magazine's May 2014 issue.
In the image, the 33-year-old is seen lying in a pool of water and covering one of her breasts with one hand.
The Witches of East End star who gave birth to daughter Everely in May, said her husband Channing Tatum supported her for baring it all for the shoot.
"Chan was really on board with it— he knows I'm very comfortable in my own skin," she told the magazine.
Channing and Jenna, who met on the set of their film Step Up in 2006, tied the knot in Malibu in front of family and close friends in 2009.
Regarding going naked Jenna said, "You sort of lose all modesty as a dancer. I also think it's just the way I came out. I've always been free-spirited, and it was hard to keep clothes on me as a kid."
The health conscious actress revealed her work-out routines too.
"My trainer, Jen Johnson, is amazing, but she kicks my butt. She makes me do these plank exercises. I hate them. They're awful. But they work," she said.
Jenna also shared one of her embarrassing nude stories: "I was doing a dance recital. I'll never forget it was to Marky Mark's "Good Vibrations." I did a shimmy, and the neck [of my costume] broke off. I flashed the whole damn audience!"
The magazine's annual nude shoot also features Kristen Bell, Nia Long and Minnie Driver.