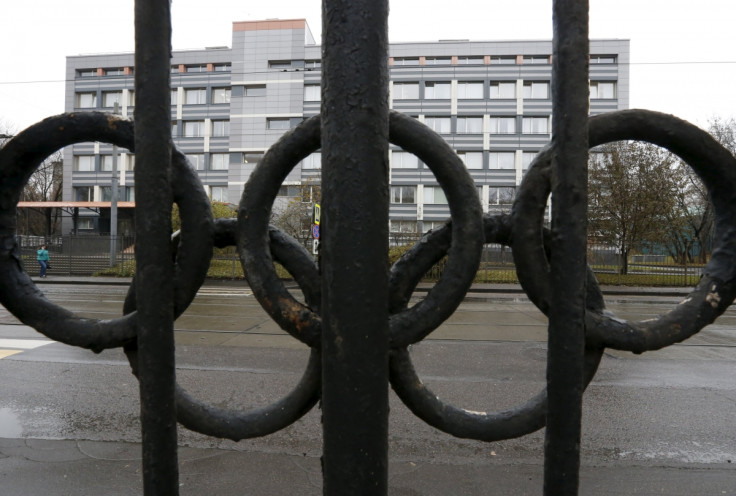 The World Anti-Doping Agency (Wada) received a confession from a Russian silver-medal discus thrower admitting to using banned drugs at the 2012 London Olympics at the insistence of her nation's sports officials, and pleading for help. Wada ignored her.
"I want to cooperate with Wada," said the email from Darya Pishchalnikova. The agency didn't reach out to her but instead forwarded her email to the very same people who Pishchalnikova said had ordered her to take the banned substances, reports the New York Times.
As the Russian doping scandal explodes across the world stage, the emergence of early warnings from people like Pishchalnikova has left sports fans and athletes scratching their heads over the role of Wada, the regulator of doping in Olympic sports.
The lab director of the 2014 Sochi Olympics revealed that at least 15 Russian medal winners at those games had used banned substances as part of a state-run program. But it took another two years even after that before Wada recommended barring Russia's track and field program from international competition. The governing body for global track and field is scheduled to decide on 17 June whether to bar Russia's team from this summer's Olympics.
Critics say Wada is racked by conflicts of interest in its ruling body, which is made up of Olympic and government officials who are more concerned with keeping up a false front of integrity instead of policing sports.
The Times investigation portrays the agency as, at best a paper tiger with no investigatory powers, and at worst a smokescreen actually designed from the start to create the illusion that the International Olympic Committee cares about doping.
Wada is funded equally by sports bodies and governments. The IOC is the major funder, followed by the US, which spends close to $2m (£1.4m) a year on the agency.
In the past three years, Russia has inexplicably donated an extra $1.14m (£800,000) on top of its annual contribution to Wada, which was of $746,000 ($525,000) in 2015.
The US Department of Justice has launched an investigation into the Russian doping, considering conspiracy and fraud charges.
"We all knew about the Russians," Dr. Arne Ljungqvist, a former medical commissioner for the International Olympic Committee, told the Times, recounting incidents as far back as 2008.
Yet the Russians were allowed to police themselves. Even when Vitaly Stepanov, an insider and whistle-blower in Russia's anti-doping agency, tipped off Wada about the state-run doping program, nothing was done.
"I work at a Russian anti-doping agency that actually helps athletes dope," he told the Times. "I'm writing to Wada what's going on, and nothing is happening.
Wada's response?
"We're not going to turn to people and say, 'These are the rules; obey them,'" said Wada President Craig Reedie. Wada, he said, does a better job offering advice when asked rather than pursuing accusations of cheating.
It's been a bad time for sports, with the doping scandal as well as the revelation of widespread corruption in Fifa, football's global administrative body.
"The public's confidence in sport" has been "shattered like never before, the public mood has soured, cynicism has prevailed and there is a general feeling that they're all at it," Reedie told a Wada conference.