Afghanistan's Amazing Journey Continues as Minnows Qualify for 2015 World Cup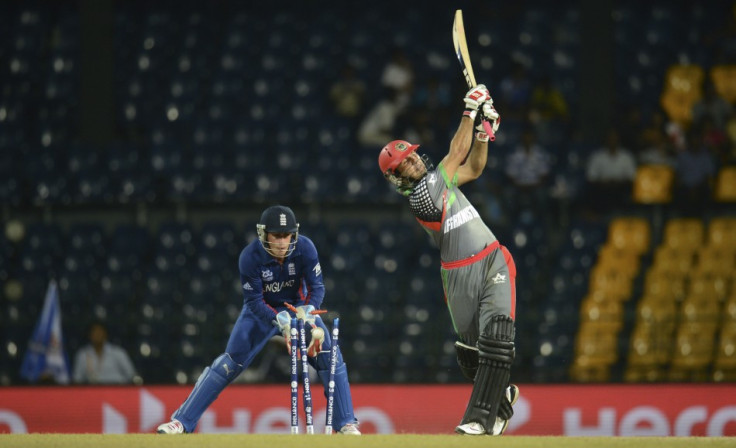 Afghanistan will play in the World Cup for the very first time in 2015 after defeating Kenya by seven wickets in their final qualifying match in Sharjah.
Having only received associate status, the second tie below Test nations, earlier this year it is a quite amazing story for a country who are one of the world's poorest and have been affected by decades of conflict.
Kenya set a target of 94 and Afghanistan eased to victory with almost 30 overs to spare as they secured second spot behind Ireland in the World Cricket League and will now be in Pool A for the World Cup being held in Australia and New Zealand.
Their first match in the competition will come against Bangladesh in Canberra on 18 February 2015, while they also face Sri Lanka, Australia and New Zealand before taking on England in Sydney on 13 March.
Afghanistan needed a win to move above Netherlands and United Arab Emirates and their bowlers made short work of Kenya with only Morris Ouma and Rakep Patel reaching double figures.
Hamza Hotak was the pick of the bowlers as he took three wickets for just 19 runs in his 10 over spell. Mohammad Nabi, Karim Sadiq and Hamid Hassan would also take two wickets a piece in an excellent bowling performance.
Afghanistan would lose three wickets in reply but a superb unbeaten 46 from just 42 balls from captain Nabi was enough to seal an incredible victory for a team that was only founded in 2001.
"I can't express my feelings," said Nabi. "It is a very big day in my life. I'm sure there will be huge celebrations back home. I'm happy for the people of Afghanistan and look forward to playing in Australia and New Zealand.
"I didn't expect to play in a World Cup when I started playing cricket. But now I can cherish this moment and look forward to playing against the best sides in some of the best playing facilities. Playing in a World Cup will be one grade up and we'll try to work hard and do better."
Afghanistan have played in the last two World Twenty20's but qualifying for a World Cup is a remarkable achievement for a country who five years ago were playing in World Cricket league Division 5, the lowest ranked tournament among affiliate members.
While the match was played in UAE it was broadcast on a giant screen in a stadium in the capital of Kabul as around 1000 fans watched their side triumph.
Now the Afghan players will have the chance to test themselves against the very best and Finance Minister Mohammad Omar Zakhilwal, also a member of the country's cricket board, believes it is a massive moment for the entire country.
He told the Independent: "Our people have seen years and years of sadness and now we are among the best 12 cricketing nations in the world. We will encourage businessmen and the government to support cricket."
© Copyright IBTimes 2023. All rights reserved.