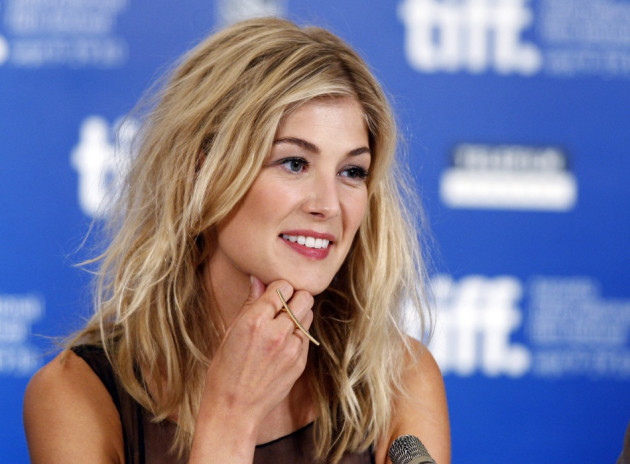 Rosamund Pike will join Simon Pegg and Nick Frost in Edgar Wright's long awaited The World's End.
The film, which has been dubbed the final part in Wright's 'Three Colours Cornetto' trilogy, will see Frost, Pegg and Wright back together again after the success of Shaun of the Dead and Hot Fuzz.
The World's End covers the story of a group of five childhood friends who are reunited by Pegg's Gary King, a 40-year-old desperate to rekindle his youth, in order to relive an epic pub crawl across London. The final destination of the crawl being a pub called The World's End.
According to the film synopsis: "As they attempt to rekindle the past and present, they realise the real struggle is for the future, not just theirs, but humankind's. Reaching The World's End is the least of their worries."
It is not yet known what role former Bond-girl Pike will play in the film, but Wright's fans are most excited to see the comedy trio back together.
The first two part's of Wright's trilogy have been humorous, but heartfelt tributes to cinematic genres. Shaun of the Dead grounded the George Romero zombie epic in British comedy, while Hot Fuzz transported Michael Bay-style action to a quiet, rural English village.
Judging by the title and the synopsis, it appear Wright will giving his own spin on the apocalypse blockbuster, a genre ripe for parody. The smart money says there will be a cornetto gag in there somewhere as well.
The film is set to start shooting in September and should hit Uk cinema screens in summer 2013.