Blizzard Entertainment has announced a 25 September, 2012 release date for World of Warcraft: Mists of Pandaria, the fourth expansion set for the massively multiplayer online role-playing game (MMORPG).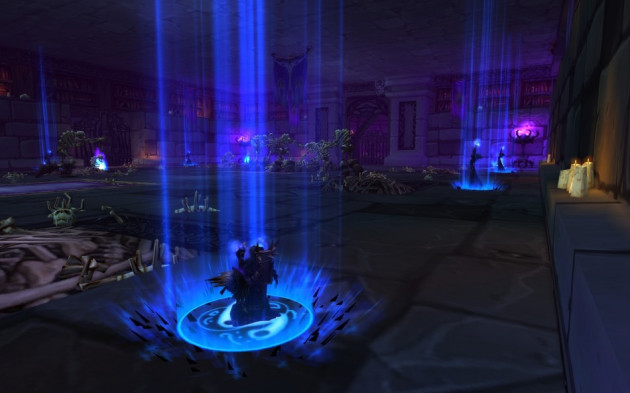 The game unlocks the long-lost continent of Pandaria and allows explorers from the Alliance and the Horde to set foot upon its shores for the first time.
The expansion software will be available in shops on DVD for Windows and Macintosh and also as a download on Blizzard's World of Warcraft website. Both versions will cost £29.99.
A collector's edition will also be available exclusively in retail stores for a suggested retail price of £59.99.
As well as a copy of the expansion pack, it contains additional behind-the-scenes footage, a 20-track music CD, a hardback art book and a Chen Stormstout mouse pad featuring the legendary brew master.
It also features several bonus digital items, including the mystical Imperial Quilen flying mount, a Lucky Quilen Cub to keep as your pet, exclusive StarCraft II portraits and a Diablo III banner.
Players who download the game can choose to buy a deluxe version for £39.99 that includes those digital items. It is the first time items from a collector's edition have been offered as a download by Blizzard.
Players who purchase the standard edition for £29.99 - either in store or by downloading it - will have the option to upgrade to the deluxe version at a later date for an additional £10.
Pre-orders are available at the official World of Warcraft website.
"Mists of Pandaria contains the biggest variety of new content we've ever created for a World of Warcraft expansion," said Mike Morhaime, CEO and co-founder of Blizzard Entertainment.
"We've received a lot of great feedback from players during our most extensive beta test yet."
World of Warcraft: Mists of Pandaria allows players to take their characters to level 90. It also includes new forms of co-operative modes, dungeon bonuses and a pet battle system.
Diablo 3, which is also published by Blizzard, recently set a new record to become the fastest-selling PC game with more than 3.5 million copies sold in the first 24 hours.
Prior to that Blizzard held the record for the three fastest-selling PC games, which are all former World of Warcraft expansion packs.