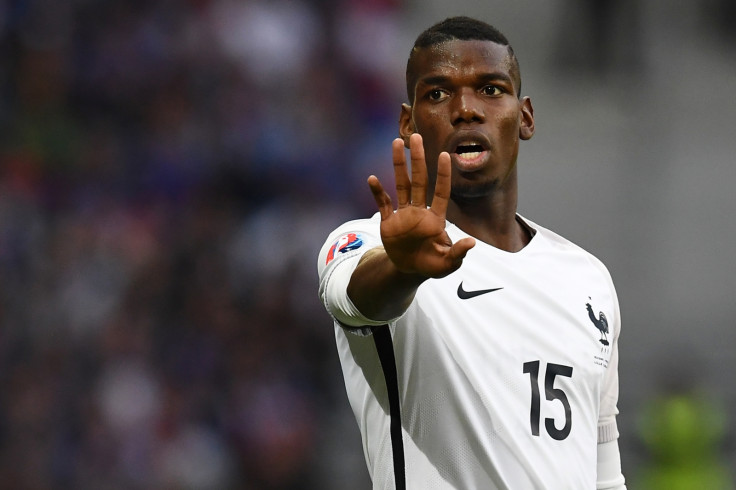 Super agent Mino Raiola has hit back at suggestions his client Paul Pogba is "the world's most overrated player", amid mounting speculation Manchester United have offered a world-record fee for the midfielder.
The Italian agent also insists recent transfer activity across Europe, including Chelsea's imminent signing of Belgium international Michy Batshuayi, means a world-record fee for the France international should be expected.
Pogba, who left Old Trafford for Juventus in 2012, is now being linked with a sensational return to Old Trafford. L'Equipe suggest talks between the Premier League club and United's executive vice-chairman Ed Woodward are under way, with the player reportedly tempted by the prospect of playing under Jose Mourinho.
Speculation over the 23-year-old's club future is likely to dominate the summer transfer window, but former England international and BBC Sport presenter Gary Lineker is refusing to buy into the hype.
Raiola, who is likely to enjoy a profitable summer with three of his biggest clients in Pogba, Zlatan Ibrahimovic and Henrikh Mkhitaryan all expected to be on the move, is unhappy with Lineker's comments.
"When someone is paid to talk about something, that doesn't mean he knows what he is talking about. Lineker is one of those," Raiola told Rai Sport.
Should Pogba move this summer he is likely to shatter the fee set by Gareth Bale, who joined Real Madrid in 2013 and became the world's first £100m player.
Raiola has defended the price tag attached to his client, however, pointing to Michy Batshuayi's €40m (£32m) to Chelsea as the latest example of an inflated market.
"Considering the qualities Paul has and the prices I see around Europe, I think Paul is underrated. How much is Pogba worth? The maximum amount a club is prepared to pay for him.
"Just look at a player who is on the bench of Belgium and Marseille but is being sold for €40m [Michy Batshuayi to Chelsea]. When Gary Lineker talks about Pogba, he hasn't the slightest idea what he is talking about. I remember he said if Claudio Ranieri won the Premier League title with Leicester City, he'd present his show in his underpants. That tells you everything."