Financial fair play rules mean Real Madrid cannot pursue Juventus midfielder Paul Pogba this summer without selling one of their star players, according to a Spanish football finance expert.
Esteve Calzada, former commercial officer at Barcelona, believes the 11-time European champions will sell Alvaro Morata to a Premier League club after activating a £25m (€30m) buy-back clause in his Juventus contract to bring him back to Madrid.
He told Sky Sports that the sale of the Spain international, who has been linked with Arsenal, Chelsea and Liverpool, is likely to fetch an amount in excess of £50m.
The money could then be used to buy Pogba, who is contracted to Juve until 2019 and will command a substantial transfer fee.
"My bet is that Real Madrid will sell Morata," Calzada said. "And he would only go to the Premier League. This will be a transfer which is not less than €60m.
"He's tall and fast and that suits the English style very well, he would do very well here. He is like a much younger Zlatan Ibrahimovic.
"This is just my guess but I think it will be a trading movement because they may finally go for Paul Pogba this summer and if they do that, they need to be aware of FFP. They need to sell big to buy big.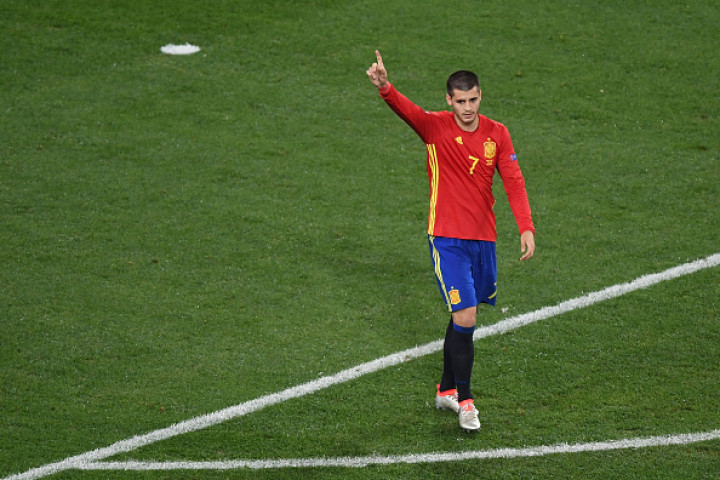 "Of course they are dealing with Juventus but the value of Morata was already set in the contract they have, but Real Madrid will need to sell players, certainly," he continued.
"All teams have to fall in line with the regulations and balance their accounts, even if they have backers with a lot of financial resources."
Pogba, 23, is one of the most coveted young players in Europe, and has consistently impressed observers with his dominant performances in midfield for Juventus and the France national team.
He has been heavily linked with a return to Manchester United, where he spent three years in the youth team between 2009 and 2012.