The three tiger cubs born at London Zoo have had their first health check – where staff discovered their mum Melati had had two boys and a girl.
Currently unnamed, the three cubs were born in February and have been cared for by Melati ever since.
However, ZSL London Zoo tiger keepers made contact for the first time to find out the sexes of the three cubs.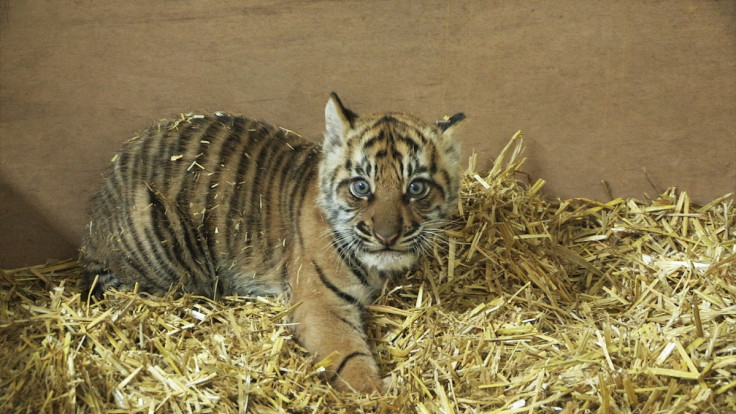 At 10 weeks old, the medical exam took place in their custom-built den. After being separated from Melati, Paul Kybett and Teague Stubbington got to work rounding up the three cubs – a tough challenge with their sharp claws and boisterous personalities.
Kybett said: "While I was so excited to see the cubs, I can't say they were thrilled to see us - but it was actually a really good thing to see them wriggling and hissing at us, they were showing off a perfectly natural behaviour."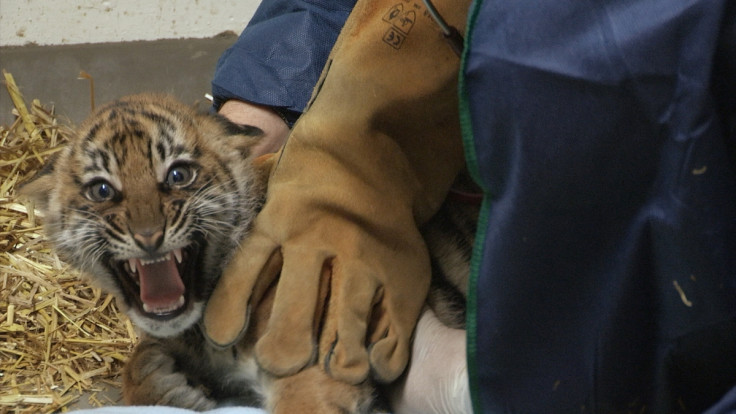 Chief vet Nic Masters gave all three a check-up, examining their stomachs, paws and ears. All three were declared fit and healthy.
After this, nurse Jo Korn gave all three a microchip, with their information then added to the studbook records for the worldwide breeding programme of Sumatran tigers, which are critically endangered with just 300 left in the wild.
"It was so exciting to finally find out that we have two boys and a girl, but it's also really important for us to give them their first health check and their vaccinations – which helps to boost their young immune system," Kybett said.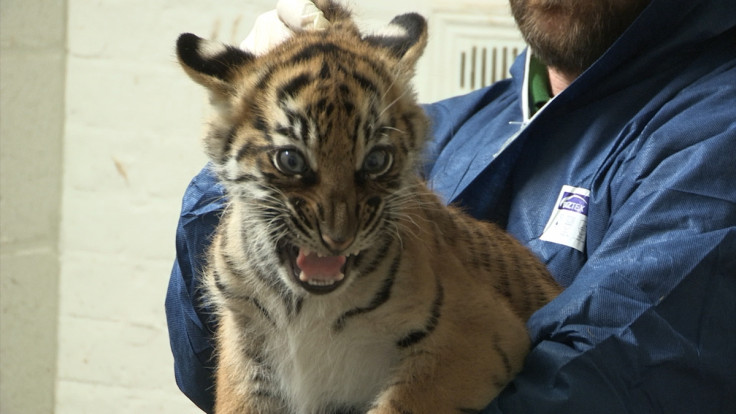 "The micro-chip provides a simple but effective way of identifying the cubs in the future, and their details can now be added to the worldwide conservation breeding programme for Sumatran tigers – which one day they will play a vital role in."
ZSL said the process of naming the three cubs will now take place, with zookeepers running a competition with Channel 5's Milkshake programme.