Chris Benoit was a freak of nature. He has been called by his peers as one of the strongest wrestlers they have ever worked with inside the squared circle.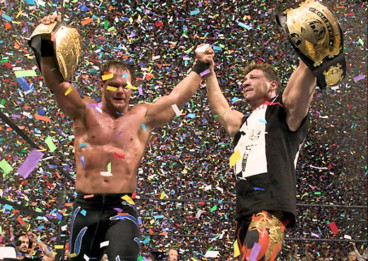 Now, Chris Jericho has revealed an incident that tells us about one of The Rabid Wolverine's odd self-discipline methods and his physical strength.
Y2J appeared alongside Dave Meltzer on his Talk is Jericho podcast and disclosed what the late WWE star did backstage after he accidentally bumped into the former during one of their fights.
"I remember I worked with Chris [Benoit] once in Japan — tag team match when I started going to New Japan when I started with WCW [...] I went for a spinkick and I missed," Jericho said as transcribed by Iwnerd.
"But I only missed to the point where no one would see it because Chris bumped so fast that we just continued on. It wasn't like when you screw up or a blatant mistake. It was like I didn't hit him as crispy as I should of but he still bumped."
Jericho said he caught Benoit doing 500 squats in the boiler room of the arena for being "unprofessional" and "making a rookie mistake" in their fight.
"He did five-hundred squats as like purging himself for making that mistake.....You know, when you hear things like that then you kinda equate it to the last few days. There was a lot of issues with him."
"Even though he was so good, maybe one of the best ever, maybe the best ever in a lot of ways. He still had that self-confidence problem — like you said, asking you if that match was good. Really?"
Benoit died at the age of 40 in June 2007. He reportedly hanged himself, two days after he killed his wife and son.
---
The Samaritans provides a free support service for those who need to talk to someone in the UK and Republic of Ireland. Visit Samaritans.org or call 116 123 (UK) or 116 123 (ROI), 24 hours a day, 365 days a year. Visit this website to find a support phone number in your country.