WWE could start fan voting for Hall of Fame inductees
Bret Hart has slammed the recent Hall of Fame decision and said that WWE had done a 'lousy job'.
WWE's Hall of Fame induction process has stirred controversy on numerous occasions with fans and professional wrestlers criticising the company's decision of inducting wrestlers to the elite group. Finally, it looks like the WWE may have found a solution to the contentious issue.
According to reports, WWE could be planning to incorporate fan votes to its Hall-of-Fame selection process in the near future. Forbes cited a Yahoo Sports report based on a WWE survey, which suggests that fans could be asked to vote to select Hall-of-Fame inductees.
The WWE's survey image shows a four-tier pricing structure for the WWE Network, with Plan 4 – a section called Fan Perks – that will offer subscribers early event ticket access, offline content download, small group online chats, and the most talked about Hall of Fame voting rights.
The Plan 4 offering is reportedly priced at $14.99 (£12.07) per month, while Plan 1 that has limited options is offered for free. Subscribers will have to pay $4.99 and $9.99 for Plan 2 and Plan 3, respectively. Currently, the WWE Network is offered at $9.99 per month.
Meanwhile, Bret "The Hitman" Hart has voiced his concerns about the Hall of Fame selection process. The former WWE champion slammed the recent Hall of Fame decision and said that WWE had done a "lousy job" overlooking some all-time greats such as Rick Rude, The Fabulous Rougeaus, The Demolition and the Hart Foundation.
"I'm never going to take anything away from any of the inductees that they've had. But, to me – the Hall of Fame this year – I have a voice of protest as sort of a legendary figure of the industry. I am embarrassed that there's so many great wrestlers out there that have never been given their credit. Never got their due," Hart, who was inducted into the Hall of Fame in 2006, said during an interview with Forbes.
"Why have they been overlooked when you can induct the Freebirds, who never did squat in WWE? Ever. Never drew any money, never did anything. When I remember the Freebirds, they were all drunk and passed out at the gate at one of the airports in my first day in WWF. None of them even made the show that day, they were too drunk to make their plane," he added.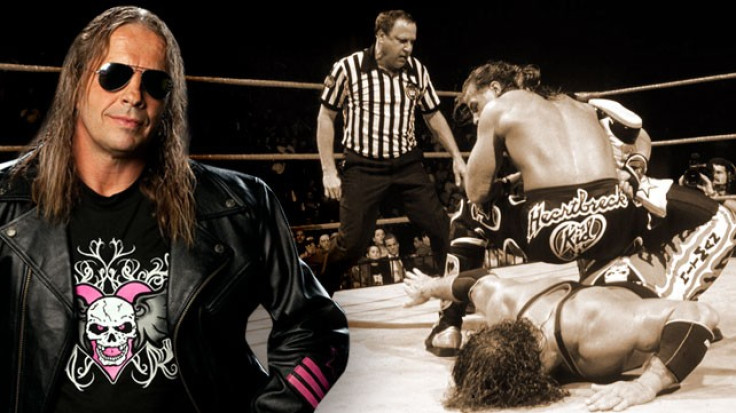 © Copyright IBTimes 2023. All rights reserved.