WWE star John Cena reduced to tears by heart-touching surprise from fans
'Coolest surprise ever... you're extremely strong you know that?' Cena told a little boy.
John Cena is an inspiration to his fans. His "never give up" message has helped many of his fans to overcome some tough situations in their lives.
Some of his fans recently came together to thank the WWE superstar for being an inspiration to them. The 16-time WWE champion was asked to read thank you notes from fans, and what followed next left the wrestler in tears.
Cena was initially led to believe that he was making a promotional video for Cricket Wireless of himself reading thank you cards from his fans. Also, he was unaware of the presence of fans next door when he started reading the heart-touching notes.
Cena was reduced to tears when he watched a video of a little boy to whom he had given a wristband ringside. Tyler Schweer, in the short chip, revealed that he gave his mother the wristband and told her not to give up her battle with cancer.
"That's pretty cool," the 40-year-old said as transpired by Daily Mail. "At a young age he has such great perspective.... It's really cool to see man."
Schweer rushed in to greet Cena from the next room and the wrestler gave the little boy a warm hug.
"Coolest surprise ever... you're extremely strong you know that?" he told the youngster.
Next, all the fans of the thank you notes made themselves known and deliver their messages in person. Cena was also presented with The Prototype with a "Life Changer" trophy.
"Just remember that you guys do the work," he said. "Don't think that you're the only one up against it and have challenges to face... you lead by example and I mean it when I say: Never give up."
"This is a great moment, some really, really heartfelt stuff," he added. "And it's a reaffirming message of being mindful that your actions affect those close to you."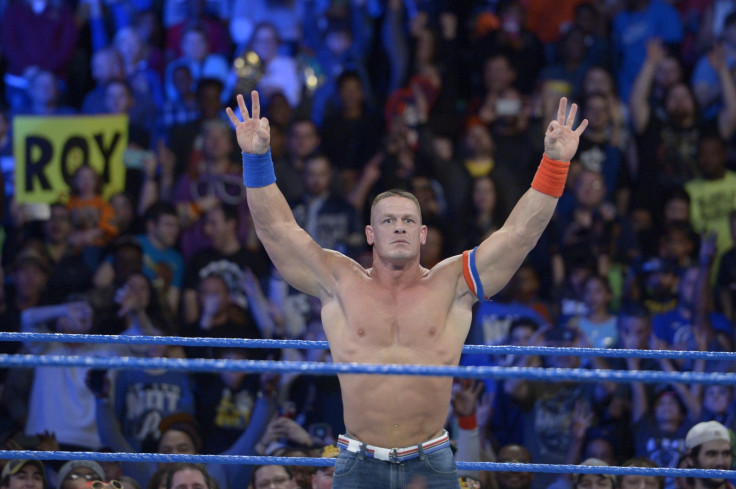 © Copyright IBTimes 2023. All rights reserved.