WWE: Vince McMahon could tussle with Matt Hardy over 'Broken Universe' says Eric Bischoff
WWE is reportedly in talks with Anthem Sports over the gimmick.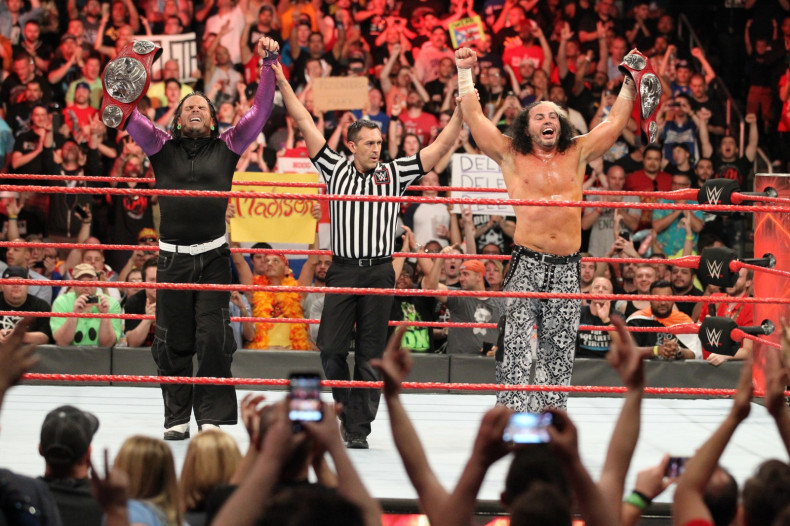 Eric Bischoff has suggested that Vince McMahon and Matt Hardy could tussle over the use of the "Broken Universe" if the character is brought to the WWE.
Matt played the character at TNA (Impact Wrestling) for a few years with tremendous success before leaving the promotion in February after re-negotiations on a new contract fell apart. Matt's brother and tag team partner Jeff also quit the promotion the same month due to the same reason.
On the latest episode of his podcast, Bischoff said that the conflict between WWE and Matt could potentially happen because the uniqueness of the "Broken" gimmick is a hit with a narrow audience, while WWE caters to the "main stream".
"I don't think it's the grittiness of the presentation that's going to create a conflict between Matt and WWE. I believe it's the uniqueness. It's a very, very narrow audience that digs that characterization," Bischoff said.
"I know it's an important one but WWE plays broad. They play main stream. They play big box. They are not indie. They are Macy's. They are not your local corner store. The 'Broken' Matt Hardy character... it's got that indie vibe to it. I think that's where the conflict comes."
Bischoff's comments come just days after a report claimed that the WWE had been holding talks with Impact Wrestling's parent company, Anthem Sport, to strike a deal for the gimmick.
According to Dave Meltzer of Wrestling Observer Radio, WWE does not want to give Anthem Sport any royalties or a merchandise deal, but a one-time lump sum to take full control of the "Broken" gimmick. WWE is said to be looking to bring the character to the company as it feels that Jeff and Matt's Hardy Boyz character will not last for long.
Matt and Jeff made their surprise return to the WWE at WrestleMania 33 and won the Monday Night Raw Tag Team Championship.