For all its horror, World War I marked a major change in the way wars were fought over land, sea and skies.
The awful evolution of deadlocked trench warfare led to the use of poisonous gas and the technology to counteract this, and an increasing reliance on machinery and artillery to get the upper hand.
Out of this experimentation came tanks, a revolutionary British invention which helped the army cross trenches, crush barbed wire and destroy machine gun posts. By the end of the war 5,000 had been built.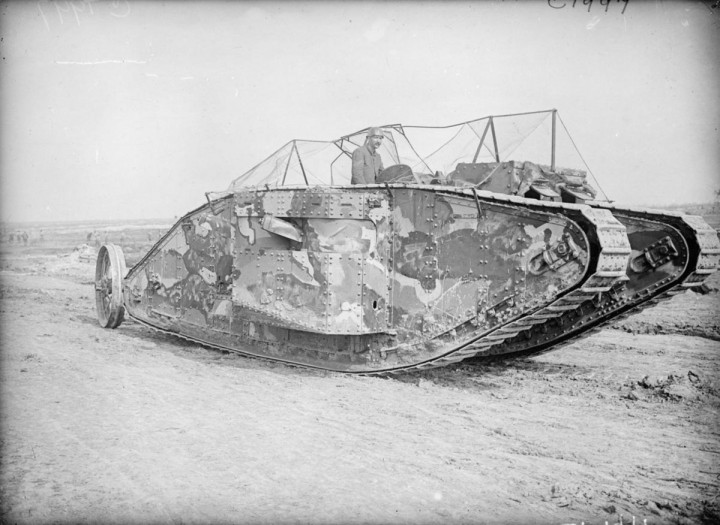 Britain's army also found ways to make guns ever more destructive and taught closer teamwork between soldiers and the crews of guns, tanks and planes.
Planes became less flimsy and more deadly, while warships were used to sabotage the enemy on the seas.
As part of IBTimes TV's special series of videos, looking at the First World War, the Imperial War Museum opened its doors to its WWI exhibition which showcased thousands of artefacts, from personal letters to a replication of the trenches.
We also get analysis from one of IWM's curators and BAE Systems' T26 global combat ship programme director, Geoff Searle, on how far technology has come.