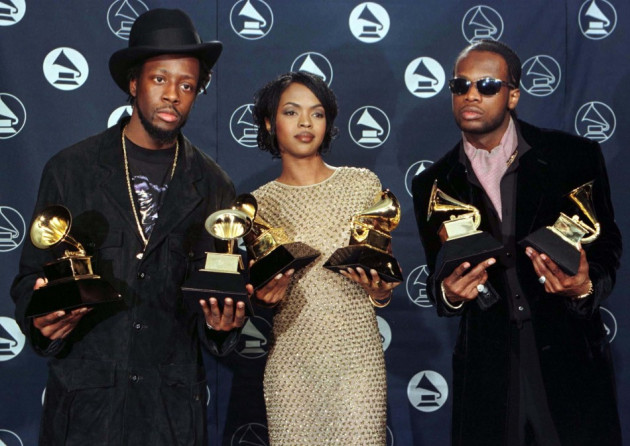 Wyclef Jean has claimed that former Fugees bandmate Lauryn Hill lying to him about the paternity of her firstborn child led to the band splitting up.
The hip-hop star says in his new book, Purpose, that Hill tricked him into believing that he had fathered her son Zion, when in fact, the father was Bob Marley's son Rohan.
Jean, who was married at the time of their love affair, claims that the romance and the claim of fatherhood was essentially the catalyst for the group's split in 1997.
"While we played those songs I believed that her child was mine," he writes.
"I was proud of it when we performed in Haiti, because Lauryn was visibly pregnant. So to me, we were playing a concert for my people with our child growing inside of her."
He goes on to reveal that after he found out the truth, he felt betrayed and struggled to forgive her.
"When Lauryn gave birth, I learned the truth: the child wasn't mine. It was Rohan Marley's. And in that moment something died between us.
"I was married and Lauryn and I were having an affai, but she had led me to believe that the baby was mine and I couldn't forgive that.
"She could no longer be my muse. Our love spell was broken through her creation."
In June, Hill appeared in court in Newark, New Jersey, to plead guilty to tax evasion. She is due to be sentenced in November.