Microsoft Xbox 360 Vs 720: Should you Upgrade or Keep your Existing Console?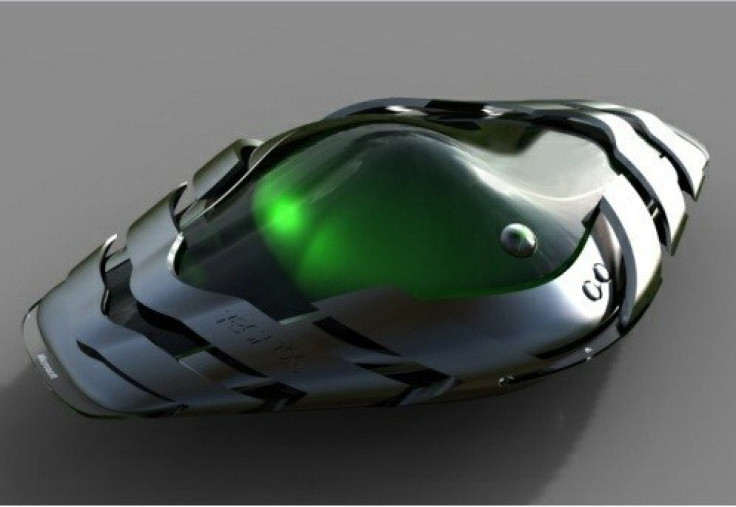 The Microsoft Xbox 360 has long been, along with Sony's PlayStation, one of the two best-selling video game consoles in the world. In fact, as of 9 January, 66 million units have been sold worldwide!
The console's popularity and demand was so immense during the initial days of its release that it went out of stock in all regions except Japan. The next-gen console - possibly known as the Xbox 720 - however, is expected to beat that record of sales, going by the overwhelming fan response to the leaked rumours about its release date.
Microsoft's new console is expected to debut sometime in Christmas 2013, while Sony's counterpart - PlayStation 4 (PS4) - is also expected to arrive around the same time. The biggest question for all Xbox 360 owners would be whether to upgrade to the next-gen console or stick to their current generation consoles.
Check out the 360 going head-to-head against the rumoured 720
Processor and GPU
Microsoft's next-gen console is expected to pack two GPUs from the AMD 7000 series. Unlike the normal dual-PC setup where the two chips take turns to draw lines of the same objects, the Xbox 720's GPUs should be able to work independently, drawing different objects simultaneously. Besides, the processor unit consists of six cores, one of which is dedicated to the Kinect and the other for the operating system.
The Xbox 360, on the other hand, includes three symmetrical cores of the main processor (CPU) running at 3.2GHz each. It runs two hardware threads per core or six in all. The graphics processor operates at a core clock speed of 500MHz with support for unified-shader architecture.
Shaders are computer programs that determine the final look of what you see on the screen when you're looking at computer animation. Shaders take rendered 3-D objects built on polygons (the building blocks of 3-D animation) and make them look more realistic. The advantage of unified-shader architecture is that it makes compution that much faster, with ATI claiming the Xbox 360 can carry out 48 billion shader operations per second. The Xbox 360 is the first device to use this type of architecture.
Memory
The Xbox 720 is expected to ship with massive 2GB DDR3 RAM in comparison to just 512MB RAM found in the Xbox 360. Both models support unified memory architecture and hence their memory clock speeds would be the same.
Optical Storage
The next-gen Xbox is expected to port a Blu-ray Drive (BD) or HD DVD capability. DVDs read faster in comparison to Blu-ray discs but BDs can store more data. A standard dual-layer BD can store 50GB of data compared to the Xbox 360's dual-layer DVDs which store between 8GB and 9GB of data. Another report suggests Microsoft reportedly told its partners the next Xbox will not include a disc drive and instead will offer interchangeable solid-state card storage.
Hard drive/SSD
Both the Xbox 360 and the rumoured 720 will ship with traditional spin drives, as Solid State Drives (SSDs) are pretty expensive for a game console. Besides, both the models will support removable memory cards in sizes of 64/256/512MB.
Display
Both the Xbox 360 and the rumoured 720 will sport a 3D display with full HD (1080p) support while the latter will include touch-screen controllers besides traditional buttons and sticks. Moreover, the new controller could be used as a remote control besides serving as a web browser. The Xbox 720 is rated to be six times more powerful than the Xbox 360 and will be priced at more than $500, according to a report by Forbes.
Gaming Hardware Platform
Game developers are reportedly in the process of developing new games to take advantage of DirectX 11, which is the latest in high-speed, high-fidelity gaming and computing standards. However, this is not used by any current console including the Xbox 360. Expect that to change with the advent of the Xbox 720.
Overall, the Xbox 720 is undoubtedly a worthy upgrade over its predecessor, considering the new features and the obvious advantages you get with faster processor and graphics unit. Add to it the exuberance of 3D experience while gaming and you have all the ingredients for a perfect gaming entertainment system.
MUST READ: Mass Effect 3: 'Resurgence Pack' DLC Hits Xbox 360, PS3 and PC [SPOILERS]
MUST READ: Xbox 720 Vs PlayStation 4: Battle of Heavyweight Game Consoles [PHOTOS]
MUST READ: 'Mass Effect 3' Gay Sex Controversy: EA Defends Itself Against Anti-Gay Campaign

© Copyright IBTimes 2023. All rights reserved.